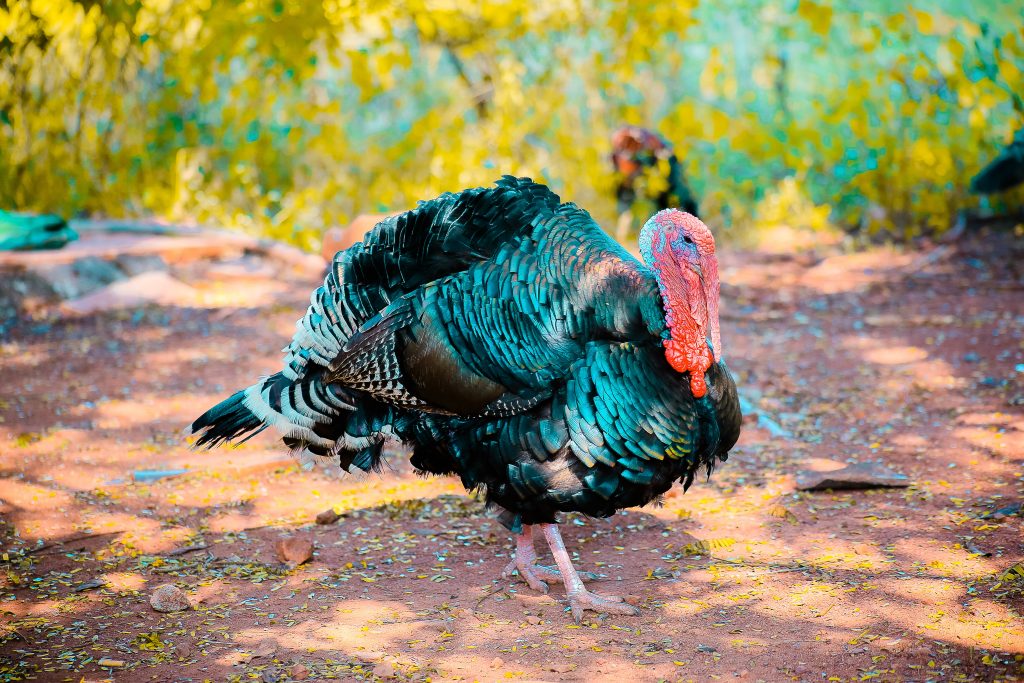 Okay, so this is Thanksgiving week in the United States.  I wanted to share the best stuff I've found on saving money for the holiday.
The best example of a frugal thanksgiving I've seen is by this guy Jeffrey over at Grocery Coupon Guide – he basically tested himself by seeing if he could complete a $1 Thanksgiving Meal Challenge – essentially by buying enough food for a thanksgiving meal for 6 people – and paying only $1 dollar.   Quickly summarized, he was able to do it using extreme couponing skills.  This is a feat that belongs in the frugal olympics.  Most of the time, you're luck if you can get Turkey for $1 a pound, much less a full meal for six.
The best part is, he explained how he did it in a series of articles.  Basically, Jeffrey spent 77 cents and got all this:
14 lb turkey
2 boxes stuffing
1 gravy packet
5 lbs potatoes
2 biscuits cans (and 168 more cans donated to local food banks)
2 cans cranberry Sauce
2 cans green beans
1 can pumpkin
1 can evaporated milk
1 package butter
4 cans chicken stock
2 boxes hot chocolate (and 31 more boxes donated to local food banks)
1-gallon milk
1 dozen eggs
half gallon ice cream
2 five pound boxes clementine oranges
His series is great – if not a bit rough in formatting. It starts here. There are 11 articles in total.
If you don't want to read all 11, you can skip to the ones on free stuffing and gravy, free biscuits, free hot chocolate and free turkey.
Check it out if you get a chance, its a good story.