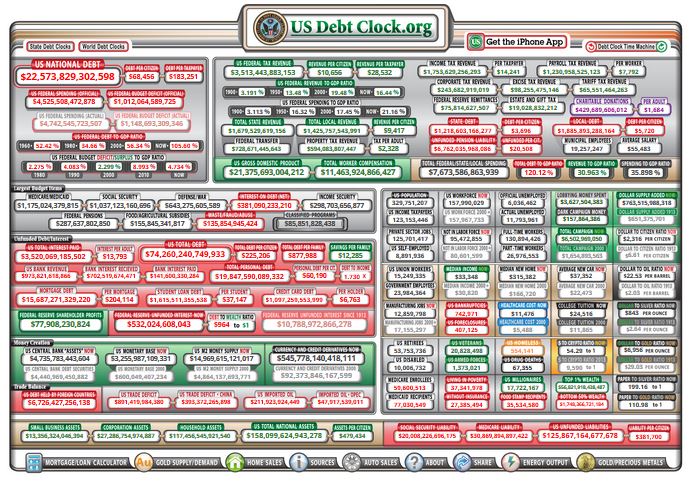 I tend to spend far too much time messing around online.  This afternoon I came across a very cool website called usdebtclock.org and I wanted to share it for all the finance nerds on this site. USdebtclock.org is basically a super simple data aggregator that gives you a broad view of the economy as a whole.
It has sections on:
1. The national debt in real time, broken out by biggest expenditures
2. Workforce statistics
3. The money supply
4. National assets
5. Car sales
6. Wealth and Poverty (including the number of homeless and number of millionaires)
7. Money and banking history (here)
The site basically pulls data from a bunch of sources and aggregates them all into a single dashboard.
Check it out if you get a chance.  Its an entertaining little corner of the internet, and you might get a kick out of watching the numbers increase.
For more entertainment, consider reading these:
Can You Believe People Still Rob Banks
Spyro Contogouris: Hedge Fund Hitman
Trading Wisdom From The 1930s