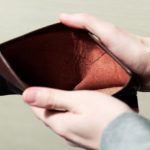 Supposedly about a fifth of Americans are broke — or so in debt that they might as well be broke. It's usually not due to a single cause but rather several that exacerbate each other. Here are five reasons why you're absolutely broke.
1. Overspending
If you feel like you can't make ends meet, maybe you're spending more than you make. Either get a higher-paying job or cut down on spending. Most likely you're buying things you don't really need, replacing things too soon or being overzealous about luxury items. Until you find a way to live within your means, the feeling of being broke won't go away.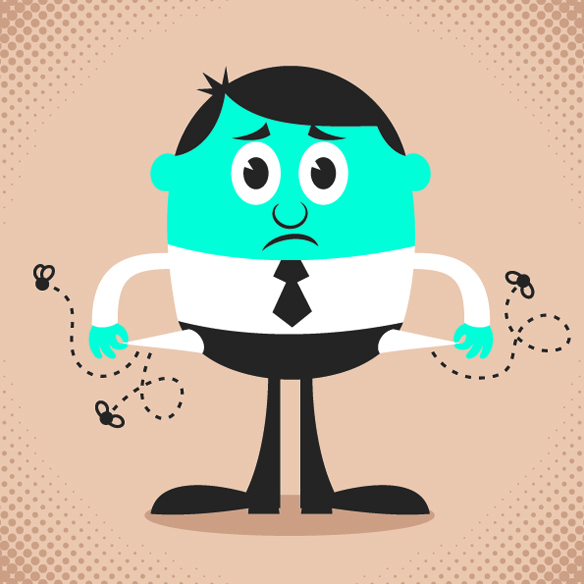 2. Too Much Borrowing
Certain types of debt are necessities — like auto loans, financial aid for school and mortgages — but once you start taking on more than that, your indebtedness can snowball. Once your outstanding credit-card balances exceed what you can pay back within a few months,  you're on a slippery slope. At a certain point, you need to stop borrowing anything new or you'll end up broke.
3. Bad Habits
Classic bad habits are smoking, gambling and drinking alcohol, but a bad habit could be anything that costs money you don't need to be spending — like that daily cup of coffee or the three sodas that you drink each day. It doesn't even have to be buying things. Being lazy and sitting in front of the TV five hours a day instead of working on making yourself better is also a bad habit that hurts wealth creation. Just take a look at some before and after pictures of drug addicts.
4. Poor Health
Getting sick can drain your finances and push you into bankruptcy if you're not careful While you may not be able to control all aspects of your health, there are certainly steps that you can take to make sure that you're as healthy as you can possibly be. Eating right, getting exercise, taking preventative measures, getting annual check-ups and taking care of medical problems before they become truly serious all put you in a position to live a healthier life.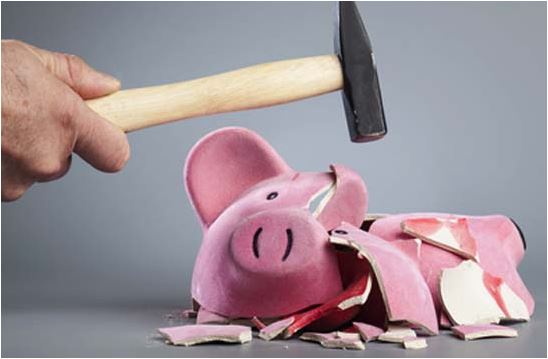 5. No Emergency Fund
Ha
ving
the
proper
insurance
for
when
things
do
go
wrong
is
an
important
aspect
of
making
sure
that
you
don't
squander
the
wealth
that
you
have
already
created.
Understanding
the risk that things could go wrong
and
taking
the
appropriate
actions
to
prepare
for
them
is
essential
if
you
don't
want
to
suddenly
lose
all
your
wealth
to
a
disaster.
Reasons You're Broke
If you spend more than you make that could keep you from being able to save and invest. Most likely there are several reasons you're
broke
. Fortunately, it's never too late to start trying to turn that around.