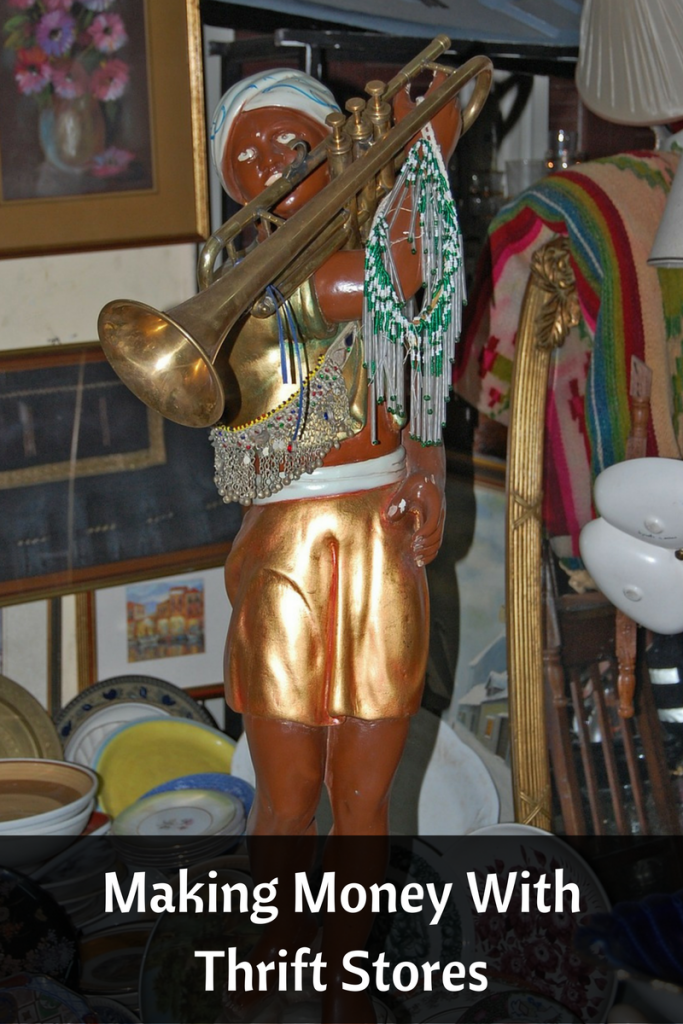 Good morning Dinks. Last week, I discussed different side hustles that you can start. I know that people get in various situations from time to time and they need to make some extra money. One of the ways that was listed in my previous post was to sell on eBay. Today, I want to discuss how you can make money with thrift stores.
eBay
The thrift store is one of the places where you can find inventory for eBay. They have hundreds of items for you to look through. Don't be afraid to visit different stores. You may end up being pleasantly surprised. Below are a few tips to get you started.
Find Stores
The first thing that you should do is figure out where the thrift stores in your area are located. A quick way to do that is to do a quick search on Google. In my city, there are 15 thrift stores in a 20-mile radius. Figure out what stores you want to visit and make it happen.
Look around
Once you get to the thrift store, take some time to look around. Most thrift stores are set up differently, meaning that none of them are organized the same way. Take a chance to see how each store is set up. Look for the clothes, shoes, antiques, toys and book section. See the different type of items that the thrift store has. Some thrift stores will have better quality than others. Some thrift stores won't even have anything you like, but that's fine. You can always check back another day.
Check Prices
This is the fun part. Check the prices of the items in the thrift store. Certain thrift stores are cheaper than others. You'd think that every thrift store would have the same low price, but they don't. Some are trying to make more money than the others. I've seen old Nike shoes sell for $6.99 at one store, then sell for $39.99 at another store. If I wanted to pay $40 for the shoes, I might as well go to Finish Line or Footlocker then.
Decide to Purchase
You've looked around the thrift store and see some items that you like. If you think you can make some money off of them, it's time to buy them. If I don't think I can double my profit, I typically don't purchase the item. It's a waste of time. The worst thing that you can do is buy some stuff, and they either don't sell, or you sell them for a lower amount. Unfortunately, I've done that before. I don't want y'all to take any losses.
When you want to make money with thrift stores, remember to find out the locations, make sure that you carefully look around each store, check the prices and decide if you want to purchase the item or not.  I've been buying and selling items from thrift stores for a few years now. It's a very easy way to make some extra income. Anybody can do it. The tips above will help you out.
Have you made money with thrift stores before?