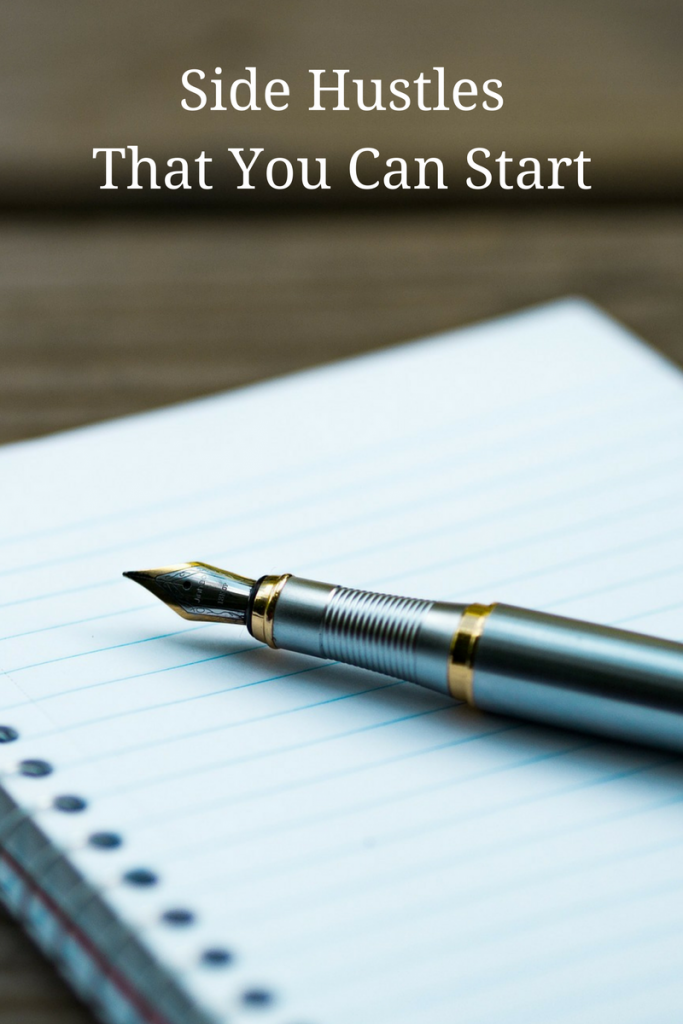 What's going on Dinks? I hear a lot of people complain that don't have enough money. Many are scared and struggle until they can get a better job. With housing prices trending upward and debt getting higher, a lot of people don't have the time to wait and get a higher paying job. They want to get more money ASAP. One way to make more money sooner is to start a side hustle. There are hundreds of side hustles that you can do. Today, I want to go over five side hustles that you can start today.
Cleaning Service
The first item on the list is to start a cleaning service. In this day and age, people are lazy. Not everyone wants to clean anymore. You can take advantage of that. If you have the time and supplies, you can start a cleaning service.  You can look for clients online, or you can start with your friends and family. Once you have a few clients, you will be able to get referrals from them. This side hustle can be done after you get off your regular job or on the weekends.
Sell on eBay
Selling on eBay is very easy. All you need is a computer, a phone with a camera and some items to sell. I've been selling things on eBay for years. It is the perfect side hustle if you're busy. You can work on this hustle whenever you have some free time. You do need to figure out what you want to sell. If you don't know what you want to sell, you can start out selling stuff you don't use at your house. There are also multiple websites where eBay sellers discuss what items they sell.
Freelance Designer
Have you ever seen a flyer for a party or an event? Nine times out of ten, you have. Someone had to design it. If you are good with Photoshop, then you may be able to do this side hustle. I have a friend who design's logo, club flyers, letterhead and much more. He's getting paid pretty well too. If you're interested, you can check websites like Freelancer.com or Upwork for clients.
Etsy
The fourth side hustle on the list is to sell items on Etsy. Etsy is an online marketplace that allows individuals to set up stores. If you design things such as t-shirts or jewelry, Etsy may be a good place for you to set up shop. Depending on how your items are, you can do very well. Since you are creating an online store, you will be making money when you're sleep. What's stopping you? Get started today.
Catering Service
The last side hustle on the list is to start a catering service. If you know how to cook, this is right up your alley. People need food catered all the time for things like birthday parties and other events. If you're good in the kitchen, you can start this side hustle soon.
Have you ever done any of these side hustles?