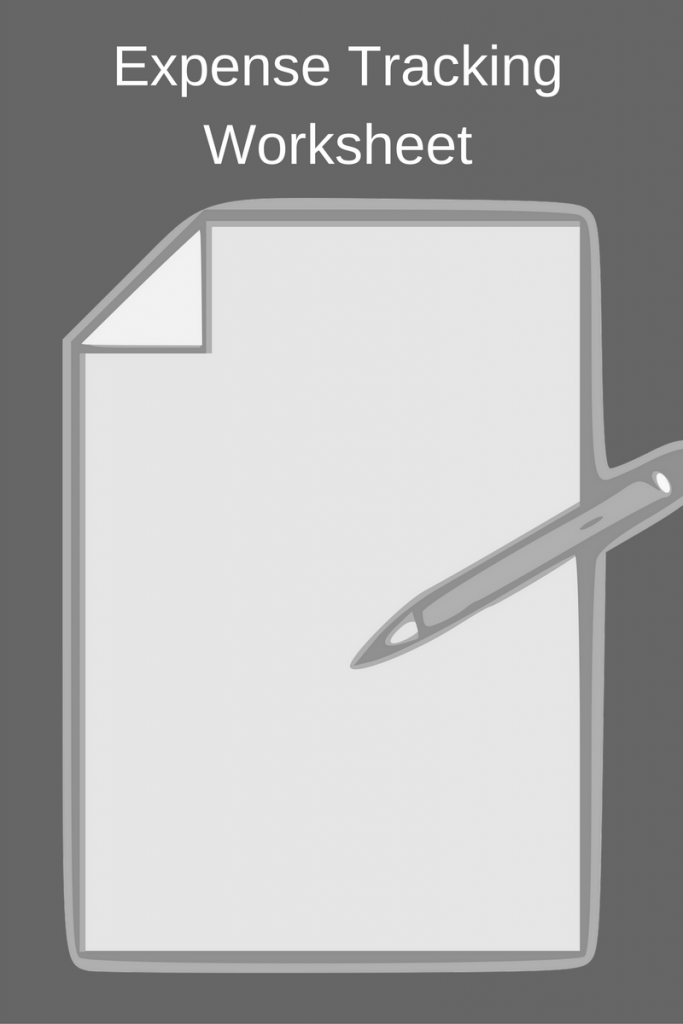 The other day I discussed ways that you can review your expenses. Those three ways were to use Mint, use a transaction register and to review your bank statement each month. Those three ways are very helpful in looking at your expenses. There are other ways that you can track your money as well. One very popular way is to use an expense tracking worksheet.
What is an expense tracking worksheet?
An expense tracking worksheet is a worksheet (paper, pdf, or excel) that allows you to track your spending. It's very simple. There is no wrong or right way to this. When it comes to tracking your spending, you want to see where all your money is going. This is where you start keeping every receipt that you get. You will then need to put the info from each receipt onto your worksheet in its perspective category.
Categories
Your expense tracking worksheet should have several categories on it. You want to have enough so that you will be able to track your spending accurately. Below are some sample categories that you can use.
House: Mortgage, rent, renters insurance, property taxes, maintenance
Transportation: Auto insurance, gas, Uber, taxi, transit card
Utilities: Internet, gas, water, sewage, phone, cable
Food: Groceries, eating out
Personal: Memberships, bar, clothes, shoes
Entertainment: Weekend activities, sporting events, movies
Debt: Credit cards, loans, support payments
Those were a few examples of expense categories that can be used. As long as you have a category for every receipt, you will be okay. If for some reason a receipt doesn't fit in any category, you can put it in an "other" section.
When it comes to your receipts, make sure that you include all of them. This is not the time to be embarrassed if you find out you spent too much money in one area. This is a time to figure out what you're really spending your money on. That way you will become more accountable.
Help you create a budget
If you don't currently have a budget, your expense trading worksheet will help you get it together. After reviewing your expenses for 2-3 months, you should have an idea of your spending habits. By knowing that information you should be able to create a budget. The key here is to make sure that you still have income left at the end of each month. If you're in the red each month, you need to work on some of those expenses.
If you're struggling right now with figuring out where your money is going, an expense tracking worksheet may be just what the doctor ordered. You can create your own with pen and paper or make one with an excel spreadsheet. If you don't want to do either of those, you can do a quick google search. Quite a few of them will show up. You can download and print that one that works best for you.
Have you ever heard of an expense tracking worksheet? Do you use them?