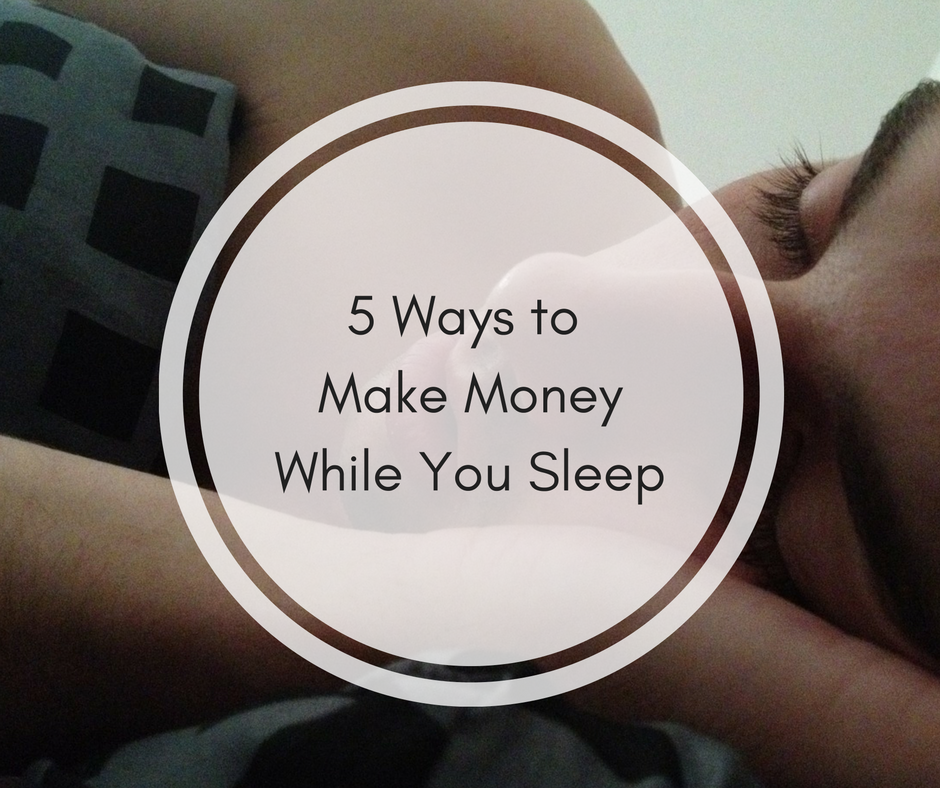 Making money while you sleep is not as hard you might think. With strategic, hard work, it can be done. There are several ways that you can make money while you sleep. Today, I want to go over five of them.
Selling an Info Product
If you're good with a particular subject, you may want to create an info product and sell it. An example of this would be if you paid off a significant amount of debt, you could create an eBook or software to help people do the same thing. When you sell your own product, you get a chance to keep more of the profit.
Investing in Stocks
Investing in stocks is the next way to make money while you sleep. Buying stocks allow you to benefit from the increase in value of the company. Once you receive the dividends, you can start earning a percentage of the company's profits automatically. When looking at dividend income, you should look at what corporations and industries are doing well right now. They are the ones that may increase the dividend amount in the future. That means more money for you if you're an investor.
Affiliate Website
There is money to be made with affiliate sites. It takes work, though. You will have to set up a blog and promote it. You can promote it to your family and friends by word of mouth. You can also promote it via Facebook and Twitter. The more people that know about your site, the better. Traffic is your friend. You will need to add some affiliate links to your site that are relevant. Once your traffic starts building up, you should start getting some affiliate sales. People are online all day and night. You never know when someone will find your website and click on one of your affiliate links. It happens all the time. You also will need to review your site from time to time to make sure all the links are still working.
Rental Properties
More and more I'm thinking about buying some type of rental property. My mentor used to own some houses a few years ago. He was making decent money renting them to small families. With rental property, you will receive money from the tenants each month. You will also see your property value grow. Before buying a rental property, you want to make sure that you can cover the costs. Things you should factor in are taxes, maintenance (things will break) and insurance. If you can afford that and make a profit, you should be good to go.
Advertising
The final way to make money while you sleep is to sell advertising. If you have a website that gets good traffic, you should be selling some advertising space. Companies will pay good money for a header or a side ad. Remember, the more traffic that you have, the more money that you can charge advertisers.
Do you make money in your sleep? If so, how do you do it?