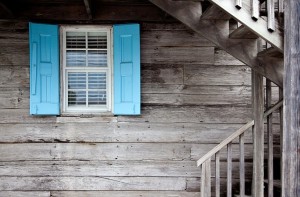 Rental properties are one of the most profitable investment vehicles the average investor has access to. They allow you to generate passive income while retaining ownership. The longer you own the property, the more equity it accumulates. This makes it possible to earn an additional profit when you decide to sell it. However, it is possible to choose the wrong property. Here are some guidelines to keep in mind.
Price of the Property
The point of investing is to make money, so the idea is to acquire property that will increase in value over time, for the lowest possible price. Although property values aren't always easy to determine, this can be advantageous to a patient and knowledgeable investor. Get to know the area you're looking through and find out what similar properties there are selling for. The experts at Entwistle Green will be more than happy to help you with this. You'll soon know a bargain when you see it. It's also worth remembering that the longer a property remains on the market, the more likely it is that the asking price will go down or that the seller will be easier to negotiate with.
Condition of the Property 
Avoid investing in properties that need too much work. Find out how old the roof is, for instance. Even if it's not leaking now, it might need work soon and having to replace it can eat up your returns. Take note of everything that might need repair before purchasing the property and get estimates on the work. Remember that there's a flipside to this, as well. Minor exterior work (like landscaping and fresh paint) can increase a property's curb appeal when it's time to sell. This can result in a higher appraised value and a quicker sale. Don't be afraid of a property that needs minor attention.
Neighborhood
Find out everything you can about the neighborhood. The quality of nearby schools and the presence of crime can impact property values. Are there any malls, movie theaters or gyms nearby? These types of businesses provide both jobs and entertainment, making the neighborhood more attractive to renters. Their impact on housing prices can be either positive or negative, depending on whether you're buying or selling at the time. At some point you're going to sell, so it's worth finding out about any future development plans.
Average Rents in the Area
As long as you own the property, you'll have to depend on the rent to take care of the expenses. The place is supposed to pay for itself, so if the average rents in the area won't cover the mortgage, taxes and other expenses, you're better off looking for another property. If others in the area are in the same boat, you'll have to find another neighborhood. Get to know the area to determine where it's heading in the next five years. You don't want to invest in an area that's going downhill. Remember that just because you can afford the place now doesn't mean it won't leave you bankrupt in a few years.
Property Taxes
Property taxes can vary from one location to another. Just because you have what looks like a sweet and profitable deal doesn't mean you won't lose your profits to high taxes. However, this isn't always such a bad thing. In an older neighborhood known for its long-term tenants, it might not have much of an effect. Contact the local tax assessment office for some accurate numbers that you can use to make your decision. It doesn't hurt to talk to the other local homeowners, either.
Vacancy Rates
When vacancy rates in an area are abnormally high, there's either a seasonal reason for this or a more serious one. If your property is near a university, you can expect higher vacancy rates at certain times of the year, as students come and go. However, crime can also affect your vacancy rates and expose your property to the effects of vandalism. Figure out which is the case before purchasing property in the area and determine whether or not you'll be able to afford any seasonal fluctuations.
The best way to get started with investment properties is to get the first one under your belt. Just remember that if there's any reason to doubt a property's potential, you're better off looking for one that makes more sense. Be sure to think very carefully about whether you want to manage the property yourself or hire someone else to do it. Never make hasty decisions that can hurt your credit, your finances and your reputation.
Erin Sanderson is a property developer and knows the pitfalls that await in property investing if you don't invest wisely. He likes to share his insights online and writes for a number of property-related websites.
Get Your FREE Ebook
DINKS (Dual Income No Kids) Finance focuses on personal finance for couples. While by no means financial experts, we strive to provide readers with new, innovative ways of thinking about finance. Sign up now to get our ebook, "Making Money Tips for Couples" FREE.