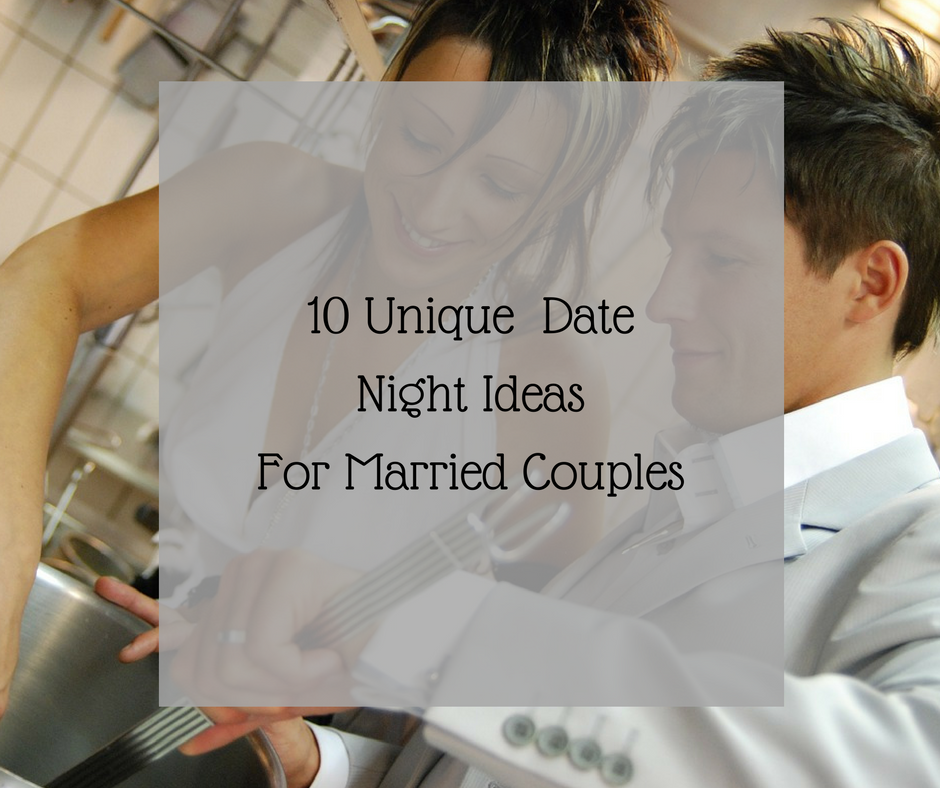 Hello, Dinks. I hope all is well. In previous posts, I've shared different date ideas for married couples. Those date ideas can be fun, but they seem to be the norm. I wanted to dig a little deeper. In this post, I have come up with 10 unique date ideas for married couples. The ideas range in price. Some of them are free, while others may cost a little bit of money.
Go to an arcade
Going to an arcade together is the first unique date ideas. You don't have to be a kid to have fun in an arcade. There are numerous games that you can participate in such as Super Mario Brothers, Mortal Combat, and skeeball. You can play each other for prizes or for fun.
Dance lessons
Taking dance lessons can be very fun. For this date idea, you don't have to have the most rhythm. If would help a little bit, though. There are a lot of different dance classes to choose from. The Fox Trot, Tango, and The Waltz are three popular choices.
Workout class
Attending a workout class with your significant other is another fun date. Working up a sweat is good for you. It means that you are burning calories. Zumba and Spin are two popular workout classes in the moment.
Karaoke
I will tell you one thing. Karaoke is pretty fun. I can't sing at all, but I've done it a few times. Karaoke allows you to get out of your comfort zone a little bit and take yourself so seriously. A karaoke date will allow you to find out who's the singer in the relationship.
Comedy show
A comedy show can be pretty fun. Laughter is good for the soul. Comedy shows can differ in price range. You can find them dirt cheap if the show features new comics. If the comics are well known, expect to pay a little more. Also, make sure that you do not sit in the front row. Comedians love to make jokes about the attendees especially if they are at the front.
Karate class
You guys can channel your inner power ranger by taking a karate class together. This another date where you will get your exercise. It could be very fun. Karate is good for flexibility and endurance.
Tour around the city
The next date idea is to take a tour around parts of your city. I'm not taking a walking tour, though. You have to do the tour using a trolley, riding a bike, or using a Segway. Those options may vary depending on what city you're in.
Volunteer
Volunteering your time for a cause could be a great time. You and your wife or husband should find a charity that you like and then figure out what kind of volunteer opportunities they have.
Whiskey tasting
Whiskey tastings can be pretty fun. I've been to one before and had a good time. You get to learn how whiskey is made and you get to try several samples.
Make homemade pizza
The final unique date idea is to make homemade pizza.  The date idea allows you and your significant to work together on your pizza. You guys can experiment with a lot of toppings. My suggestion would be to leave the anchovies at the store.
Have you participated in any of these types of dates before?
Get Your FREE Ebook
DINKS (Dual Income No Kids) Finance focuses on personal finance for couples. While by no means financial experts, we strive to provide readers with new, innovative ways of thinking about finance. Sign up now to get our ebook, "Making Money Tips for Couples" FREE.