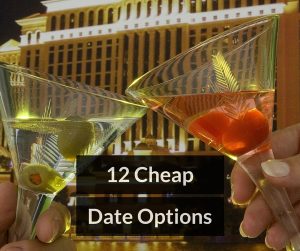 Dating can be very expensive if you're not careful. Some people are spending crazy amounts of money during dates even if they don't have it. It's helping them stay in debt. In today's post, I will discuss 12 cheap date options that will keep some money in your pocket.
Happy Hours
Happy hours are a good place to have a cheap date. When you mention happy hour, you usually just think of cheap drinks and one or two appetizers. More and more restaurants are adding more food to their happy hour menus. Many places have a late afternoon/early evening happy hour and one during the late night usually after 10 pm.
Coffee Shop
Coffee Shops are a nice place to have a date. The drinks are cheap and the coffee shops usually have a laid back crowd in them. It's usually not too many people there or loud.
Drive-In
If you have a drive-in movie theater near, you should definitely visit it. Drive-ins are not as popular as they once were, but they are an excellent date option. With a drive-in, you can usually see two movies for the price of one. Also, you can bring your own food with you.
Beach
If you live near a beach I'm jealous of you. Not only are you near the ocean, you also have the opportunity to have dates on the beach. You can easily grab some food and enjoy a day on the beach. That is a date idea that would probably never get old.
Picnic at the Park
The next thing on the list is to have a picnic at a park. It's very easy and fun to do. You can cook your food at home or grab a few items from a restaurant. After that, you just have to grab a blanket and find a park. This would be a perfect date to do in the spring or the summer.
Game night
Having a game night is another fun and cheap date idea. There are many games to choose from such as monopoly and scrabble. Find a night that you and your date are available and make it happen.
Bike
Riding a bike around your city is another fun cheap date option. Some cities are more bike friendly than others so you must take that into consideration.
Go for a hike
The next thing on the list is to take a hike at your local state park.  The entrance fee shouldn't cost too much. The parks also have designated free days. A hike gives both partners time together in the great outdoors.
Be a tourist
Another cheap date option is to be a tourist in your city. If you live in a large city, you and your date can visit different areas every month. You can visit new shopping districts or check out a museum.
Zoo
Going to the zoo is fun and inexpensive. You can spend half of the day checking out all the different exhibits.
Thrift stores
The 11th cheap date option is going to thrift stores. You never know what you will see in a thrift store. That's part of the fun of it. Value Village and The Salvation Army are a couple thrift stores that you can start with.
Festivals
The final cheap date idea is to attend festivals. Most cities have free or low-cost festivals throughout the year. Check your city's local website to see what they have to offer.
What are some of your favorite cheap date options?