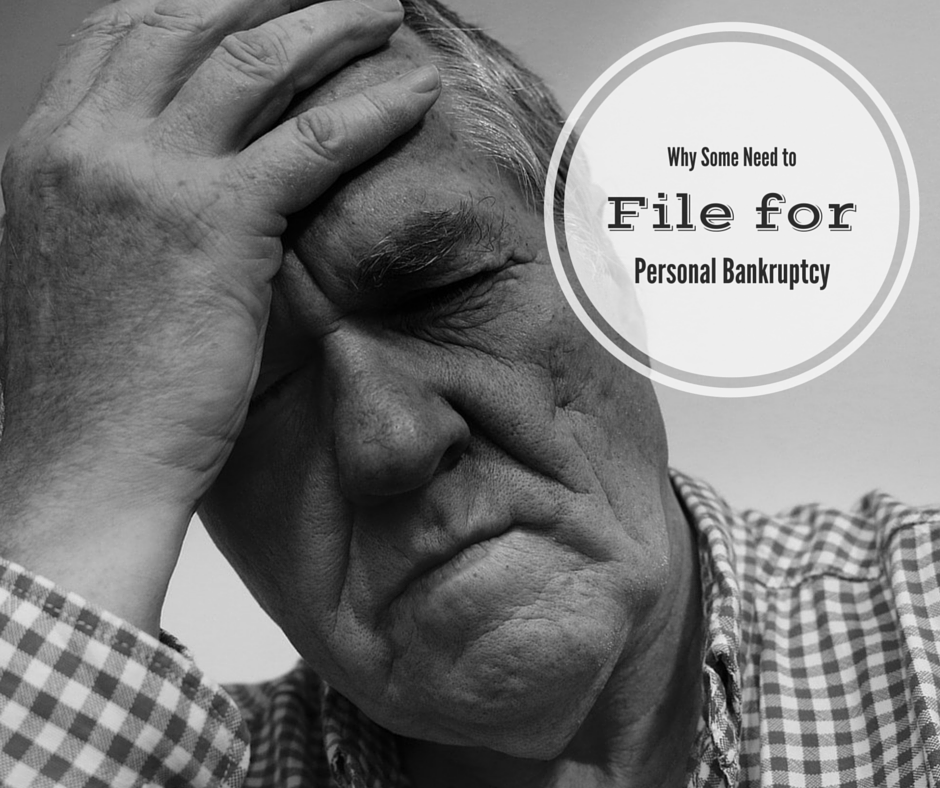 Bankruptcy is something that I haven't dealt with, and I hope never will. Even though I'm in a lot of debt, I'm able to handle it. Because I can make payments on it, I see my debt getting lower. Unfortunately, everyone isn't in that position. Some are dealing with an overwhelming financial situation. Bankruptcy may be the only option. If you tried different methods to eliminate your debt and failed or if your wages are about to be garnished you might need to file bankruptcy. If you're going to file bankruptcy, you should do it as soon as possible. The longer you wait to file, the more debt you will incur. If you believe that your options are slim, file for bankruptcy as soon as possible.
When you are filing for bankruptcy, be sure you have all of your financial information at hand. That includes bills, vehicle information, and income from full and part-time jobs. If you plan on hiring a lawyer, don't be afraid to speak up. They are representing you in the bankruptcy court. So ask questions if you don't understand anything.
You should learn as much as you can before you file for bankruptcy. It will make the process easier. You should also stop making any payments towards debts that will be discharged during the bankruptcy process. The thing is since you won't be liable for those debts in the future; there is no reason to keep making payments toward them. It's best to save that cash for other things.
You should find a bankruptcy attorney that is a part of the NACBA (The National Association of Consumer Bankruptcy Attorneys). Lawyers that are a part of the organization are well respected in the industry. They will take care of you. They will make sure that you will get the nest legal advice out there.
Another thing that you should do is keep your debts to a minimum. If you are planning on filing for bankruptcy, don't run up your debts. Judges and creditors will check your recent history. If they see that you are trying to cheat the system, you might not be able to wipe those debts away.
There are two kinds of bankruptcy that an individual can file. Chapter 7 can keep the filer from paying debts entirely. That option is generally for those that have debts so high or income so small that they cannot afford a payment plan. Chapter 13 lets the filer get a repayment plan so that they can repay all of their debt between three and five years.
With personal bankruptcy, make sure that you know that your credit may not be messed up for ten years. There are lenders out there who understand that there are some good people with poor credit out there. They look to help them renew it.
If you are contemplating bankruptcy think long and hard before you do. Be honest with the courts and work on getting back on financial track.
Have you filed bankruptcy before?
Get Your FREE Ebook
DINKS (Dual Income No Kids) Finance focuses on personal finance for couples. While by no means financial experts, we strive to provide readers with new, innovative ways of thinking about finance. Sign up now to get our ebook, "Making Money Tips for Couples" FREE.