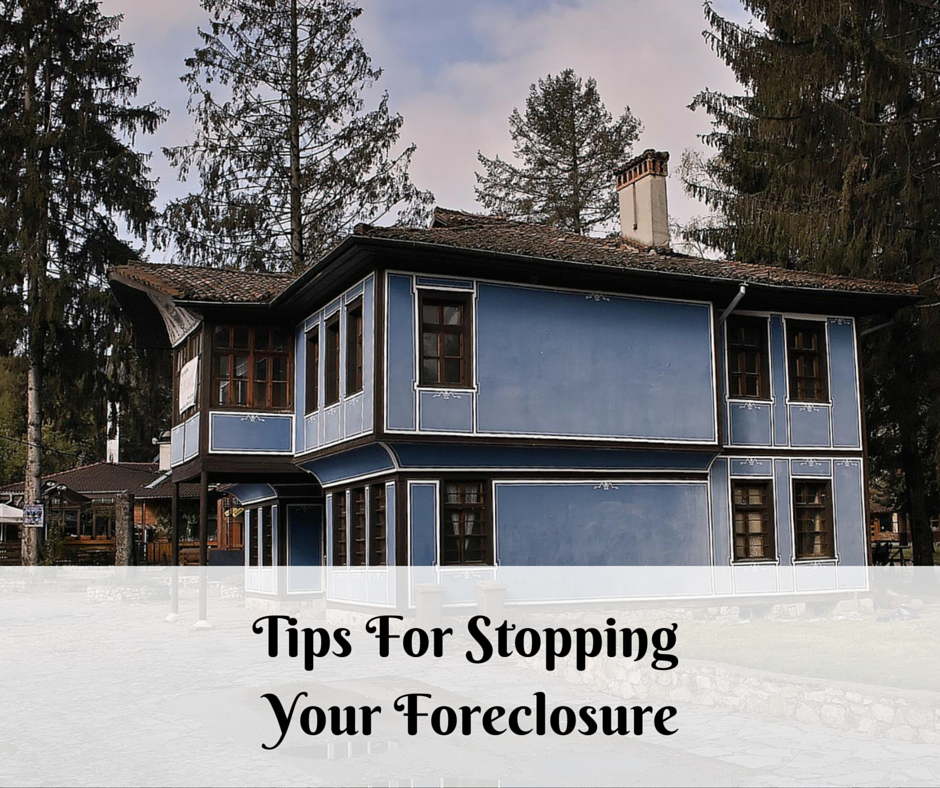 The foreclosure process is tough. A lot of folks just can't afford their homes right now. This can be stressful to anyone. Many people are looking for ways to stop the foreclosure process. Some are able to make it happen while others are not. Today, I want to share six tips that you can use to that may help stop your foreclosure.
Talk with your bank
If you are trying to stop your foreclosure, the first thing that you need to do is communicate with your bank. By letting them know your situation, they may be willing to restructure your loan or get you in contact with organizations that help those who are in financial trouble.
Reach out to charities and organizations
Something that you should do is reach out to local charities. They may be able to provide you with financial assistance. There are organizations like the consumer credit counseling service that specialize in helping you avoid foreclosure. The sooner you find help; the better your situation will be
Consider bankruptcy
You may not want to do it, but filing bankruptcy may be just what you need. Once you file a bankruptcy petition, federal law prohibits any debt collectors from continuing collection activities. Foreclosure is considered a collection activity. Once your lender finds out that you have filed bankruptcy, the foreclosure process will be frozen. Chapter 13 bankruptcy is a special bankruptcy that allows individuals to keep the assets that they owe on. This one specifically will allow you to avoid foreclosure.
Talk to lawyers
If you are thinking about bankruptcy or other possible legal options, you should discuss them with an attorney. Lawyers will be the only people who will be able to give you the legal advice that you need. They will be able to explain it in a way that you will understand.
Workout options
If you talk to your bank or lender, they may be able to help you with workout options. Some of them include repayment plans, loan modification, FHA loans, private mortgage lenders, disasters, short sale, and deed-in-lieu. One of those workout options should be able to help you if you qualify.
Sell the property
Workout options are not always available. If you have too much debt, you may just need to sell the property. This may not be an easy decision initially, but if you sell the property, you will get a better price before it goes into foreclosure. You also will preserve your credit score.
In summary, the tips that may help you stop a foreclosure are to talk with to your bank, reach out to charities, and organizations, consider bankruptcy, talk to lawyers, look at workout options, and sell the property.
Going through a foreclosure can be a tough time. There is hope out there for you. These tips are here to help you get through the situation with as little stress as possible. Eventually, there is a light at the end of the tunnel.
Have you ever been in a foreclosure situation? Are there other ways to stop a foreclosure?
Powered by Linky Tools
Click here to enter your link and view this Linky Tools list…
Get Your FREE Ebook
DINKS (Dual Income No Kids) Finance focuses on personal finance for couples. While by no means financial experts, we strive to provide readers with new, innovative ways of thinking about finance. Sign up now to get our ebook, "Making Money Tips for Couples" FREE.