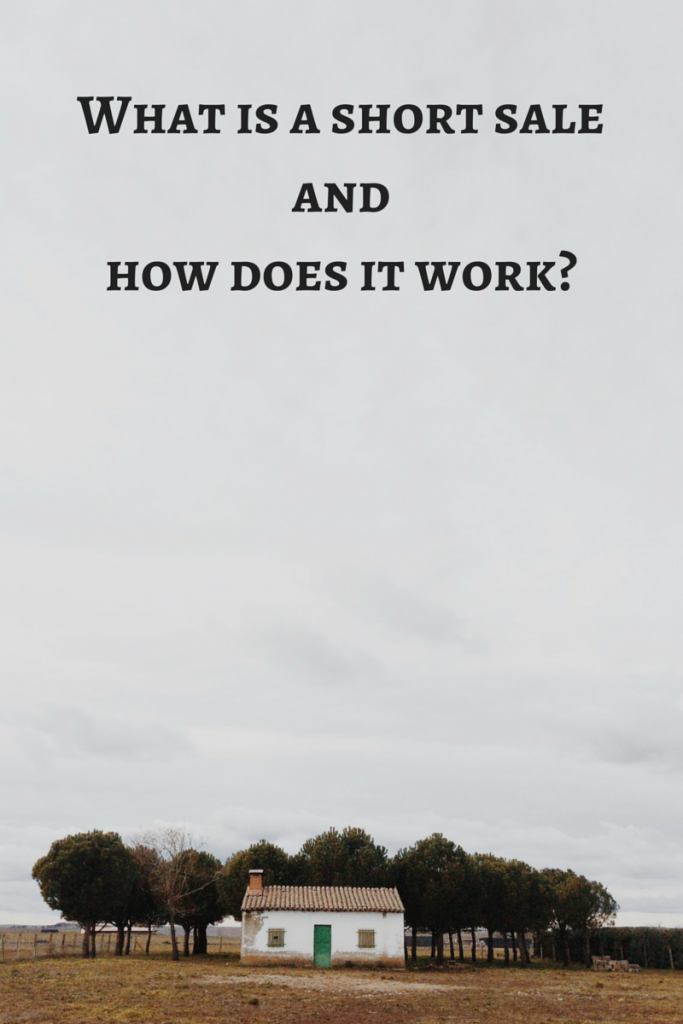 Hello, Dinks. I know you've heard the term "short sale" before. You may or may not know exactly what it means. In today's post, I will be going over what a short sale is and how it works. According to Wikipedia, a short sale is a sale of real estate in which the net proceeds from selling the property will fall short of the debts secured by liens against the property. In other words, a bank agrees to let you sell your home for less than the value of your loan. They'll accept the proceeds of the sale and forgive the rest of the debt. A short sale is not good for your credit, but it's better than having a foreclosure on your credit report.
How does it work?
If you are interested in pursuing a short sale, you will need to document your financial hardship. You will need to contact your lender. They will be able to help you through the process. The lender will also tell you exactly what the bank is looking for in a short sale.
You will have to arrange a buyer. Unfortunately, the bank won't do that for you. You will need to come to the bank with the paperwork ready. If you want to work with a real estate agent to list your property, you first need to submit a letter of authorization to your lender. This allows your lender to disclose financial details to potential buyers and your real estate agent.
It is also good to work with an agent who has short sale experience. It is much different than a regular transaction. When making a short sale, you will have to negotiate with the buyer and the bank. Even though selling a home with a short sale is tricky, many buyers are willing to jump through the hoops because they get a better deal than by buying through normal channels.
To close a short sale, you will need to have all your documents in order as well as the agreement of your bank. You will need to create a hardship letter explaining why you can't repay your loan any longer. You should include as many details as possible. The worse your financial situation is, the better your chances are. You will also need to prove your income, your expenses, and your assets. The bank will also want a projection of how much they can expect to receive after the short sale.
Who benefits from a short sale?
Several people benefit from a short sale. The buyer purchases a property at a fair market value. He or she doesn't have to deal with the risks of buying a foreclosed property. The seller doesn't have to deal with foreclosure. That alone will alleviate some of their stress. The seller's mortgage lender doesn't have as big of a loss because they avoided the foreclosure process. Other people such as the insurance company and appraisers will earn a profit from the transaction for the work they did.
If you can't pay on your property right now, a short sale may be an option for you. It will get you out of those huge monthly mortgage payments.
Powered by Linky Tools
Click here to enter your link and view this Linky Tools list…
Get Your FREE Ebook
DINKS (Dual Income No Kids) Finance focuses on personal finance for couples. While by no means financial experts, we strive to provide readers with new, innovative ways of thinking about finance. Sign up now to get our ebook, "Making Money Tips for Couples" FREE.