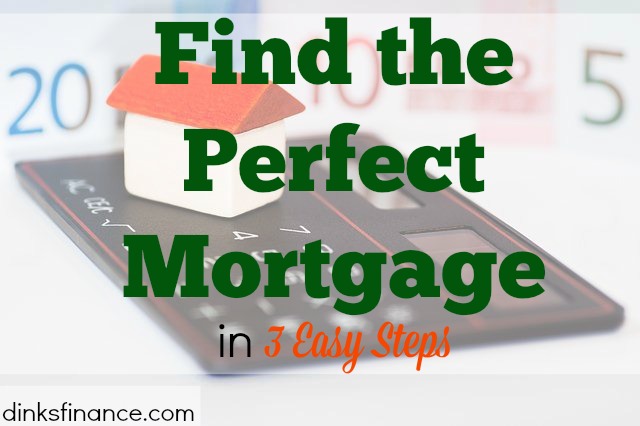 Good morning Dinks.  It's officially spring.  For a banker this means it's credit season and for a client it means it's home buying season.  So what does that mean?  It means that at this time of the year people are shopping for the best interest rate on their mortgage.
During spring time people are cleaning their homes, getting rid of unwanted items and making positive changes in their lives.  For some people this includes making a change in their financial situation.  Whether you want to upgrade your current home or buy your first home we can help you find the perfect mortgage.
As a financial planner I know that many people are overwhelmed by the homebuyer process.  In all honesty it's true, buying a home is a huge commitment.  I know a lot of people talk about buying real estate like it's just any other investment, but the truth is buying a home is probably the biggest purchase you'll ever make. So you probably want to do it right.
The homebuyer process can be very simple if you follow a step by step guide.  Ask yourself these four questions and make the homebuyer process a lot easier:
What is my financial standing?  Before visiting your bank it's a good idea to order your credit report.  This will give you an idea of where you stand financially.  If your credit score is less than perfect you can make changes to your financial habits.  I order my credit report once a year just to make sure all my information is up to date.  It's also a great way to protect yourself against identity theft.  Your credit report shows how your personal information is being reported by creditors.  If anything is incorrect you can contact the credit bureau to correct it before you visit the bank.
How much of a mortgage loan will the bank approve?  After you know where you stand financially you can make an appointment at your bank and get a preapproval.  Before you visit your bank you should have the money saved for the down payment.  Your credit score as well as the amount you have saved for the down payment will help the bank decide how much they can approve for your mortgage loan.  Getting a pre approval from your  bank will give you an idea of what type of home you can afford and where you can start looking at multi-prets for options.
Should I get a real estate agent?  The answer is yes.  Some people don't want to hire a real estate agent because they don't want to pay a fee.  Keep in mind the seller usually pays the real estate fee, not the buyer.  Having a real estate agent can help you find a home faster, negotiate the purchase price and look for things that you may not know to look for or ask questions you may not know to ask.  A real estate agent can also help you find a notary.  Some real estate agents will ask you to sign an exclusivity clause, I advise against it.  I would have no problem working with multiple real estate agents, if I was buying a home.
Photo by tahnyakristina
Get Your FREE Ebook
DINKS (Dual Income No Kids) Finance focuses on personal finance for couples. While by no means financial experts, we strive to provide readers with new, innovative ways of thinking about finance. Sign up now to get our ebook, "Making Money Tips for Couples" FREE.