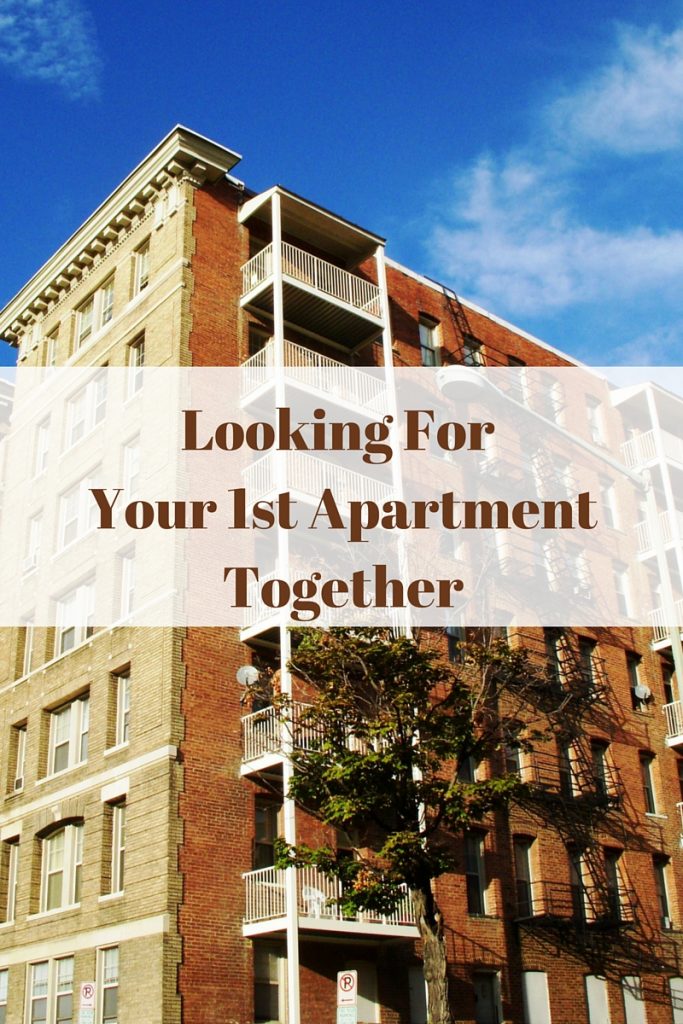 Hello Dinks, From what I hear, moving in with your significant other is something that takes some getting used to. You have to get comfortable being around them every day. It's an adjustment period, but for most people it works out. Today, I want to go over some things that you should do when you're looking for your first apartment together.
The 1st thing that couples have to agree on is the area that you want to live in. This can be an enormous challenge in itself if both people have their own apartments that they like. Compromising for the better of the relationship is the key. If you can't decide on which apartment to move into you could always look for a new one.
Some other things that you want to consider are the amount that you will be paying for rent, the amenities, the neighborhood and the commute.
Rent
One of the first things that you should think about is how much you want to pay in rent. You should have a few options. Depending on how your relationship works you may be able to save money by splitting the rent. If that doesn't work the bread winner in the relationship could pay it. Everyone's situation is different.
Amenities
The type of amenities that you want or are accustomed to is something else that y'all should think about. A few amenities that you should consider are the amount of parking that you have access to, if the potential complex has laundry connections or an on-site laundromat, a swimming pool, and a fitness area.
The Neighborhood
Both of you should take a tour of the perspective neighborhoods that you want to move to. You want to check it out during the day and the nighttime. Some things that you want to check for is the amount of traffic in the area (foot and vehicle), types of people in the area, businesses in the area, and if there are many kids around. A lot of readers are DINKS, so I'm pretty sure you don't want to be surrounded by too many kids.
Commute
Something else that couples will have to ask themselves is what type of work commute they like? Do you like living near your job? Do you mind possibly having to sit in traffic going to and from work each day? Those are questions that you need to consider when getting an apartment in a different area. If you use public transportation, you also want to make sure that there is a bus or train station near.
After you've gone over those things, you want to take a walk-thru in some of the apartments and see things for yourself. You should never trust online pictures. Always visit and see your potential apartment in person. Pictures will not show you everything. Since you and your significant other are moving in together, both of you need to be there. One person could like the place and the other could hate it.
What is one thing you did when you were looking for your 1st apartment?