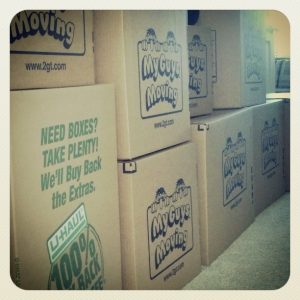 Good morning Dinks.  As I get older as a person and as I grow with Nick in our relationship I am starting to notice more and more differences between us.  It has really helped me become a better girlfriend.  Even though we have been together a long time we aren't always totally in sync on everything but accepting the differences in our DNA has helped me be open to accept things that would have really drove me crazy 15 years ago when we first met.  Accepting the fact that maybe our differences are genetic as oppose to personality traits has made me more tolerant of his opinions when we don't see eye to eye.
As you know Nick and I are moving October 1st.  Actually what I should say is that Nick and I are supposed to be moving October 1st but we have yet to find a new apartment.  The last time we talked about our apartment search I mentioned that Nick and I were open to buying a condo if we were unable to find an apartment that we both wanted.  Well there have been some new developments in the search for our new residence.
Are men truly afraid of commitment?
Nick is definitely not open to the idea of buying our own place.  He absolutely wants to keep renting for the budgeting convenience as well as for the carefree lifestyle.  This is the first part of our apartment hunting where we differ.  I would be willing to buy a condo as long as it has absolutely everything on our must have list whereas Nick is not even open to the discussion.  Maybe it's a Kristina/Nick dilemma but honestly in general I just think that men are more commitment phobic than women.
Maybe women are never satisfied
The second gender difference I'm noticing as we continue to look for our new home is the amount of work that each of us is willing to put in to finding our perfect place.  After three months of searching for a new apartment Nick is just ready to sign a lease because he doesn't want to visit any more apartments.  I on the other hand continue to think there is something better out there.
We have yet to find an apartment that has all the amenities as well as the square footage we want.  Nick is willing to compromise whereas I am not.  I refuse to believe the perfect apartment doesn't exist.  I honestly believe if we keep searching we will find an apartment that has everything we want in the neighborhood where we want to live.  Is this just a female quality – are we always searching for something better?
Is it true that women don't like to compromise?
We have seen probably 20 different apartments and at this point since we need to move in less than 30 days we should probably just pick one.  However we just can't make a decision.  I can't decide if I want to live in a smaller space that has all the features we want or in a bigger space but give up on some amenities.  We did find a great apartment but it's on the second floor of a two story walk up building and I personally would like to have an elevator.  
Photo from Flickr
Get Your FREE Ebook
DINKS (Dual Income No Kids) Finance focuses on personal finance for couples. While by no means financial experts, we strive to provide readers with new, innovative ways of thinking about finance. Sign up now to get our ebook, "Making Money Tips for Couples" FREE.