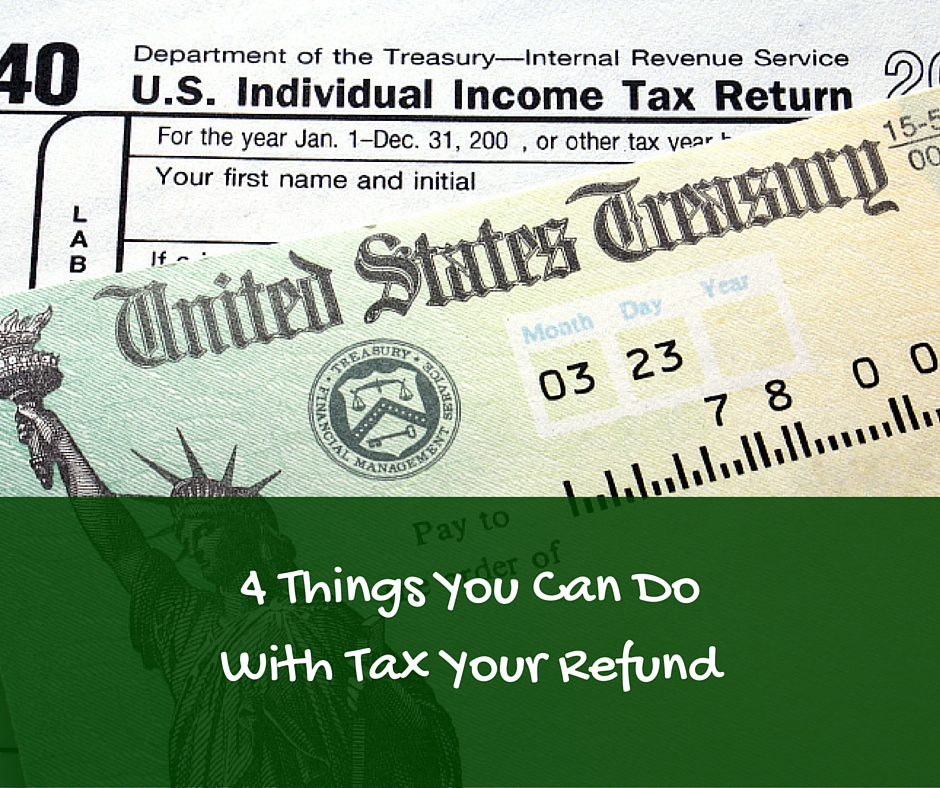 If you're one of the people that receive a tax refund you probably look forward to filing your returns at the beginning of the year. If you're reading this post, I assume that you don't waste your refund expensive clothes or other ridiculous stuff. Neither do I. In this post I have 4 things you can do with your tax refund. 3 of the uses can be considered "smart". The last one can be considered fun. I will begin talking with the 3 smart uses first.
Pay off debt
The 1st thing you can do if you receive a tax refund is to pay off your debt. I know that most of the people that read the posts here on Dinks are not a big fan of debt.  It can get really slow you down in life. Debt causes stress and leaves people in bad moods when they think about it. Using your tax refund to pay off debt will help alleviate some of that stress. In the past, I've used a couple of my refunds to pay off a credit card bill. The tax refund can be the thing that kick starts your debt repayment plan.
Invest
The second thing that you can do with your tax refund is to invest. The type of investments that you can do vary with the amount of your refund. Depending on that amount you might be able to purchase some stocks, buy some mutual funds or even help out a small business with a donation.
Save
The 3rd smart use for your tax refund is to save it. You have the opportunity to add the money to your emergency fund. If you don't have one, then this is the perfect time to start one. You can also save your refund for something that you need such as a down payment for a house or a new car. The idea here is to at least save some of the refund.
You just read the 3 smart suggestions that I had for you to use for your tax return refund. Here comes the fun use for your tax refund. Traveling is the fun way to use your tax return refund. (Note: Some of the ways that I mentioned earlier can be fun as well. Some people including myself have fun paying off debt). I enjoy traveling a lot. It is one of my favorite hobbies. I've been actively traveling since I turned 19 years old.  It allows me to get out of my comfort zone and grow. I enjoy visiting different cities and checking out their tourist locations.  Using your tax refund for traveling can make it easier on your pockets. I've used my tax refund to help me go on a few trips before in the past.
To summarize the four things you can do with your tax return refund is to pay off debt, invest it, save it and use it to travel.
Do you get a tax refund back? If so, what do you do with it?
Get Your FREE Ebook
DINKS (Dual Income No Kids) Finance focuses on personal finance for couples. While by no means financial experts, we strive to provide readers with new, innovative ways of thinking about finance. Sign up now to get our ebook, "Making Money Tips for Couples" FREE.