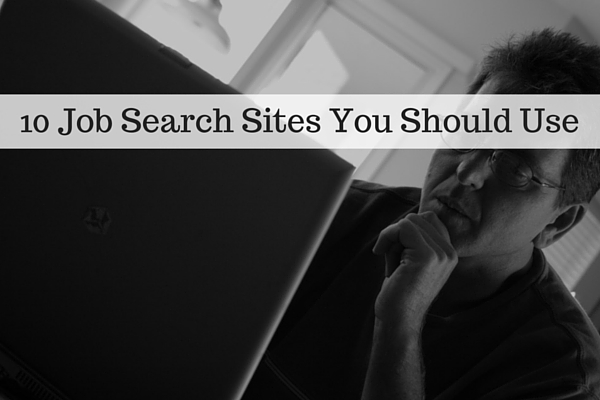 A few weeks ago I wrote a post going over what you should do if you want a career change. One thing that I didn't mention is that you should also check out job search websites. Today, I have 10 job search sites that you should check out. I'm sure you will find a new job with one of them.
According to Indeed, they are the world's number 1 job site. They have job opportunities all over the world. This was one of my favorite sites to visit when I was looking for work. Their site is very user-friendly. It also takes relatively no time for you to upload your resume to it.
CareerBuilder is the next website that is on my list. They were founded in 1995. CareerBuilder states that they work with 92% of the Fortune 500 companies. They have an area on their site called recommended jobs. Those jobs are based on previous jobs that you looked at on their site. That feature is pretty nice. It can help you find something that you may like quicker.
USAJobs is the biggest job board for finding federal job listings. Applying to jobs on this site can take time, though. Make sure that you have an hour or two to fill out the applications for these jobs in their entirety.
The fourth site on my list is Monster. Monster is one of the biggest job search sites in the world. Besides being able to apply for thousands of jobs on the site, they also have a career resources section. The section features career advice and resume advice.
Simply Hired has jobs open in nearly 1000 different occupations in the US. You can also find employment opportunities from 24 countries as well.
The Ladders is a job site that began as a way to help job seekers find $100K and up jobs. They offer a basic membership which is free and a premium membership which costs $25.
Snag a Job is another site that I've used in the past. They are a site that helps people find hourly jobs. They also have a good source of part-time jobs too.
The 8th website on this list is Diversity Working. They specialize in bringing diversity into the workplace. they provide jobs for women, veterans, people with disabilities, African Americans, Asians, and Hispanics just to name a few. They also have several career sections that you can browse such as banking, education, marketing and public relations to choose from.
Glassdoor hasn't been around as long as some of the other job search websites, but they are not letting that stop them from helping job seekers. They are one of the fastest growing sites around. Their database has over 8 million company reviews, real life salary reports, and interview reviews.
Craigslist isn't a job search engine, but they have a huge section for job postings. The bigger the city that you live in, the more opportunities you are bound to find. Some of the types of jobs that are posted are customer service, business, retail, and sales. I actually found a job that I had in 2014 on Craigslist. I would definitely recommend you to check them out.
What sites have you used to find jobs?
Get Your FREE Ebook
DINKS (Dual Income No Kids) Finance focuses on personal finance for couples. While by no means financial experts, we strive to provide readers with new, innovative ways of thinking about finance. Sign up now to get our ebook, "Making Money Tips for Couples" FREE.