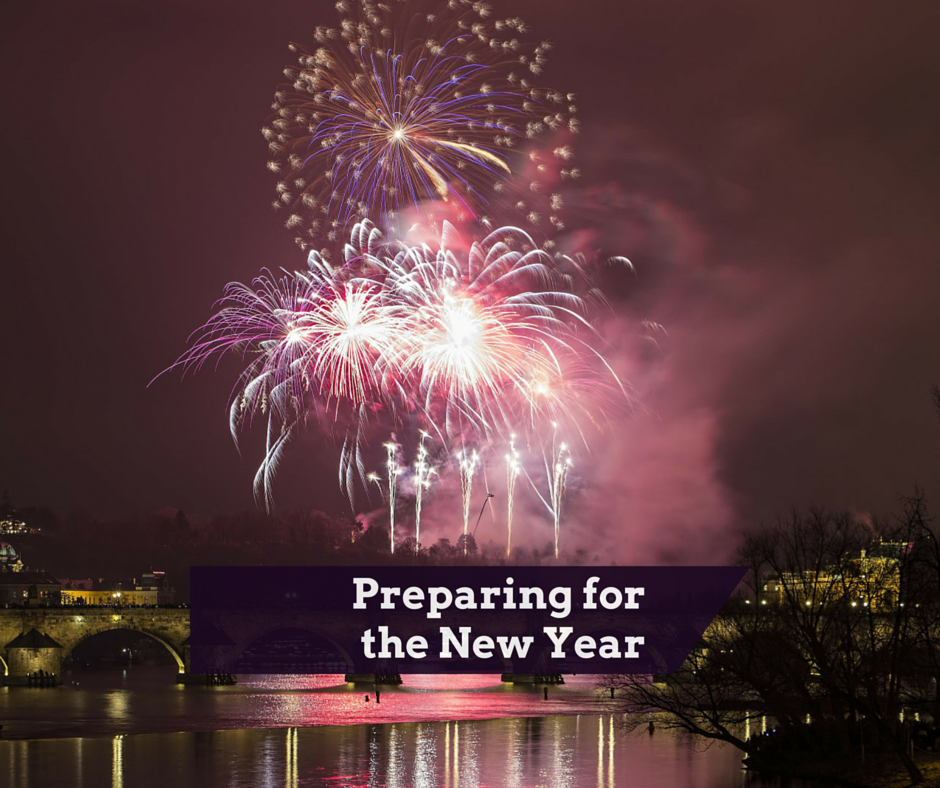 Hopefully, your 2015 was as good as mine was. I was able to get some things rolling in several areas of my life. If you're like me you want 2016 to be just as good if not better than this year. For that to happen there a few things that you should do now to prepare for the New Year.
Go over what went right this year
The 1st thing that you should do is go over what went right this year. Did you save more money this year? Did you get your business off the ground this year? Did you or your significant other lose that unwanted weight that you've been discussing? You should try to build on whatever it was that went right this year. Even if you only had one thing go as planned, it is still worth building on.
Go over what went wrong this year
The next thing you should do is think about what went wrong this year. If nothing went wrong for you this year you must have a cheat code to life or something. I would love to borrow it. For the rest of us, I'm sure something, even if it was minor went wrong. What I've realized is that the best thing that you can do is learn from the things that have gone wrong. In some cases that could be easier said than done, but you have to do it so that it won't happen again. You may not have started on a goal soon enough or you may have fallen back into your old spending habits. Whatever it was that went wrong, there is always a lesson to be learned.
What do you want to accomplish in 2016?
Have you thought about what you want to accomplish in 2016 yet? I know today is Christmas and hopefully, you're enjoying this time with your family. In the next few days take some time to really think about what you want to make happen in 2016. I typically do this the week after Christmas. I write down a few things and add them to my planner.  During the upcoming year, you can look over your goals and try to get them accomplished.
Set reasonable deadlines
Now that you've figured out what you want to accomplish for next year, now is the time for you to set reasonable deadlines to make it happen. Different goals should have different time frames. For example, it is easier to save $5000 in a shorter time frame than it is to save $15,000. Having a reasonable deadline will hold you accountable. When setting the deadlines stretch them out if you need to. You don't want to become stressed out because you didn't reach one of them. Remember, it's not the end of the world if you don't reach all of your goals in time.
Taking the time to prepare for the New Year helps you out in so many ways. It allows you to have a plan for each month. Things might not go 100% as planned, but it's good to have a guide of what you want to do for the next year.
Do you prepare for the upcoming year? If so, what are some things that you do?
Get Your FREE Ebook
DINKS (Dual Income No Kids) Finance focuses on personal finance for couples. While by no means financial experts, we strive to provide readers with new, innovative ways of thinking about finance. Sign up now to get our ebook, "Making Money Tips for Couples" FREE.