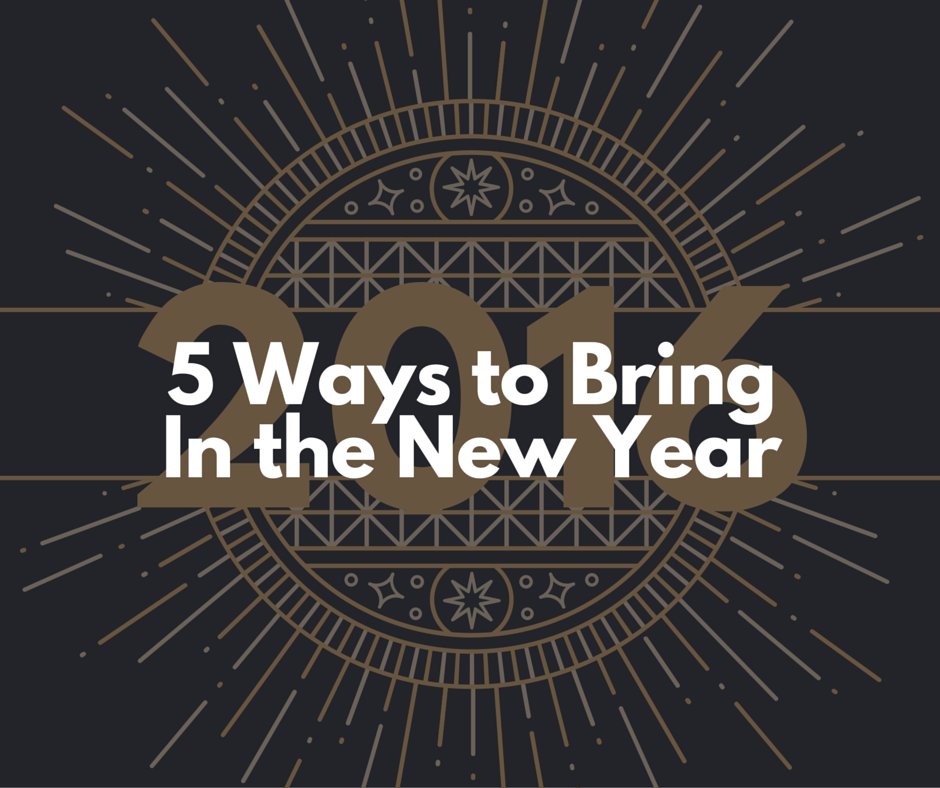 In a few days we will be bringing in another year. A new year can mean so much for so many people. What happened in the previous one doesn't matter anymore. The new year is a fresh start to so many of us. In today's post I discuss 5 different ways to bring the new year in.
Travel
Bringing in the new year in a different city is very exciting. I haven't been in my home state to celebrate the new year in 10 years. During that time I've been lucky enough to visit cities such as Las Vegas and New Orleans. Both cities are already fun to visit throughout the year, but they do it even bigger for NYE (New Year's Eve). Many cities have events planned for NYE to help bring more tourism to the area. New Orleans and Las Vegas are no different. New Orleans has a bigger party than normal in the French Quarter area. They also light fireworks at midnight. Las Vegas closes the strip at 6 pm on NYE. People from all over gather on the strip to watch the huge fireworks show. The fireworks show starts at midnight. They are detonated from 7 different hotels so that you can see some from anywhere on the strip. I've celebrated the new year twice in Las Vegas. Another city that is on a lot of folks list for NYE is New York City. They have one of the biggest celebrations in the world. I have always wanted to visit New York and see the ball drop in person.
Church Service
If you're religious, attending a watch night church service can be a nice way to bring in the new year. Different religions have different ways that they celebrate. Some have their service all night while others have a quick sermon. If you plan on going to a watch night service plan to get there early because they are usually packed.
Night out on the town
Another fun way to bring in the new year is by enjoying a night out on the town. If you live a large city you may have dozens of things to choose from. For example, Atlanta has multiple concerts, plays, parties and the yearly Peach Drop (The Peach Drop is similar to the Ball Drop in NYC. Instead of a ball dropping you have a peach). You want to plan your night in advance because there will be a lot of people out that night. Also give yourself enough time to get where you're going because every place may be crowded.
Celebrate with family and friends
The 4th thing that you can do for NYE is to celebrate with your family or your friends. There are several options for y'all to choose from. You can go out to a restaurant or a lounge. Also, one of your friends can decide to do something at one of their homes and everyone can celebrate together.
Stay home
The final way that you can bring in the new year is to stay home and celebrate with your significant other. You can have a game night together or watch movies. After that, you can watch the ball drop on TV and celebrate 2016 with a toast at midnight.
Get Your FREE Ebook
DINKS (Dual Income No Kids) Finance focuses on personal finance for couples. While by no means financial experts, we strive to provide readers with new, innovative ways of thinking about finance. Sign up now to get our ebook, "Making Money Tips for Couples" FREE.