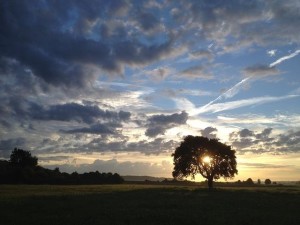 You have been saving your money for quite some time and now you've decided to open up an offshore bank account. Or you want to invest your money offshore. Then what?
How do you manage your money when you travel from country to country?
How do you access it cheaply and safely?
What if something goes wrong?
We will give you a guide on how you can manage your money while traveling so that you can be assured and be confident so that you can enjoy your travel or focus on your business in that country and not think too much about your finances.
Here are the things you need to consider for easier money management when you travel:
Use offshore banking with cheap or low international fees. It should be easy to withdraw money as you need it so that you won't have to carry a huge amount of cash while you travel. Many banks charge high fees for withdrawal abroad. You need to check for fees and if they are high in other countries, it is best to switch to different bank account–it could save you a fortune.
Choose an Offshore Bank Account that offers multi-currency accounts and fee-free global transfers. It is an advantage for you to be able to hold more than one currency in the same account and avoid fees every time you make global transfers.
Invest in an offshore account that offers free international online banking. You should be able to manage your money 24/7 anywhere from around the globe. Convenience is a big factor that the offshore account should offer to you. Quality service should be provided if you need investment and management advice on day-to-day inquiries.
Keep track of your spending and transferring money in and out. Check your activity through your online banking at least once a month to keep an eye out for fraudulent charges and inform your bank immediately on this, should you see any suspicious activity.
Know the exchange rate. Before you enter a new country, it is best to check on the exchange rate so that you know how much cash to withdraw, within the daily withdrawal limit of your bank and to avoid getting ripped off.
Set a Budget. You will need to create a realistic budget based on how much you expect to spend in a country and also you should have a healthy contingency plan for unexpected expenses.
If you can make direct transfers to and from the offshore bank account without needing to bring in the money, that would be great. The lesser amount of money you carry, the lesser amount you would lose if something does happen.
The key factor in managing money while traveling is the bank account's offer of convenience to expats like you. Always do your research so that you will have a hassle-free transaction and you will be confident that they will carry their promise of quality management of your finances. Anyone living abroad who wants to make the most out of their money in terms of potential growth should explore and canvas the offshore savings and investment products available which is suitable to their individual needs or taxation position. Consult a reputable, experienced and qualified offshore wealth adviser who specializes in assisting expats, should they seek sound advice before traveling.
Get Your FREE Ebook
DINKS (Dual Income No Kids) Finance focuses on personal finance for couples. While by no means financial experts, we strive to provide readers with new, innovative ways of thinking about finance. Sign up now to get our ebook, "Making Money Tips for Couples" FREE.