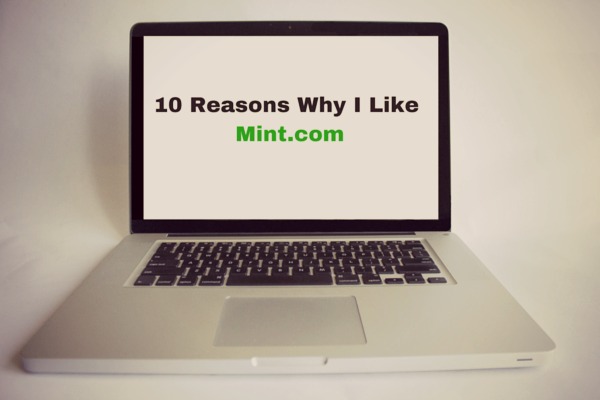 Have you ever heard of Mint.com? It is a free secure web-based financial website where people can link all of their financial info such as accounts, credit cards and investments in one place. I've been using them for over a year now and I know the site has helped me do better with my finances. In today's post, I want to go over 10 reasons why I like Mint.com.
Account info in 1 place
As I stated earlier Mint allows you to store all your info in one place. For me, it's good that I can see everything in one centralized location. It shows me what's in my account or what's not in my account.
Budgets
Mint allows you to create monthly budgets on their site. The budgets are up to date. They show you how much you spend and how much you have left to spend for each month.
Transactions
Mint has an area where you can see all your transactions. It shows you the date of the transaction along with a brief description and a category. It also gives you the ability to edit the details if you need to.
Alerts
They have a section on their site titled alerts. There are several type of alerts that you can get notified about. A few of the alerts that you can choose to receive are ones for low balances, unusual spending, credit available and large deposits. The alerts show up on the mint overview screen. You can also have them emailed to you or sent to you via text message.
Upcoming bills
Mint has an upcoming bill tracker that shows you your upcoming bills for the next 4 weeks. You can edit it to view whatever bills you want to see.
Goals
There is a section on the site called goals. It allows you to create different types of goals. Paying off credit card debt and saving for an emergency are just a couple of the goals that you can create. You can also make custom ones as well.
Trends
The trends section has graphs that show your spending, your income, your net income, your assets, debts and net worth over time. It can be a real eye-opener to some if they have never really tracked their money, but it's good to know your habits. You can also view the trends by the type it is and by the account.
Ways to save
Mint has a section called ways to save. It gives you tailored suggestions on how to save money on banking, investments, and insurance. You have the ability to compare the suggestions and see which ones work the best for you.
Investments
They have a section titled investments. Mint offers several brokers to choose from. They let you know the minimum cost to start the investment along with other important stats.
Mobile App
Mint's mobile app is very nice. It shows you everything that is on the main website, just in a compact view. It's up to date with its account information as well.
What are your thoughts on Mint.com? Have you used it before? Would you use it?
Get Your FREE Ebook
DINKS (Dual Income No Kids) Finance focuses on personal finance for couples. While by no means financial experts, we strive to provide readers with new, innovative ways of thinking about finance. Sign up now to get our ebook, "Making Money Tips for Couples" FREE.