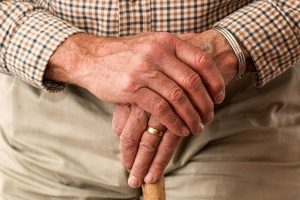 Old age and retirement are parts that influence the economics of life. However, these should not be distractions to the fact that you should not live well during your golden years. Therefore, sound investment decisions should be done early on to ensure that when it comes to the time of retirement, you should be able to maintain your current or a better lifestyle. But where will you place your hard earned money, so that it generates stable income for you? The answer is real estate. Real estate is now one of the most rising sectors of the economy; thus, it will continue to grow in the coming years to ensure that it will be a good investment in the future.
With any good investment come greater risks. Here are some ways to ensure that the money you invest in real estate will come back in bigger numbers.
• Work with a professional real estate advisor. You might need to pay extra for the advice, but it will be worth more in the long run if you manage to make lots of returns due to the advice given.
• Talk about taxation plans. When you get returns on your investment, you also need to consider that such is subject to taxation. This might eat up on your returns. When investing, someone should ensure that the investment decisions will yield a return that is under low taxation rates. With scrutiny and foresight, returns are more as compared to the depreciation that has happened during the period.
• Protect your principal. This can be done by investing in real estate mutual funds and investment funds that offer cash returns regularly e.g. high rate dividends. This, in turn, ensures that your principal is secure and able to offer returns as well.
So with that knowledge, where would you put your money in the broad sector of real estate? Here are some of the high ranking sectors that are booming at the moment:
Rental income
Rental property is one of the best things to invest in. This is because the returns are always regular, good quantity and the return on investment is always fast. This, however, should be done in an area with good rental rates, demand for housing, less crime and regular inexpensive repairs. You can also buy a house on the internet through careful searching e.g. you can snag your dream condominium for sale on Zipmatch easily. Then you can rent out your condo for a regular income.
Commercial buildings
With the current demand for commercial buildings, there is a definite need for a good office space. The financing means that the interest rates will be lower than the expected returns; thus, there is always good profit in the end.
Investment funds
Real estate investment funds have been a good deal in the past even more than stocks. Investing in a good deal, therefore means that the rate of return will keep increasing as the real estate market booms.
The advantages of having income from real estate mean that the cash will always be higher than the other investments. You get to diversify your portfolio and ensure that you have the money to fund a luxurious retirement, while your family can enjoy the steady stream of income from your real estate investments down the line.