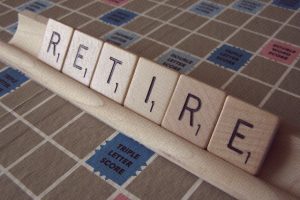 Good morning Dinks.  Remember last week when we talked about investing for short term goals?  We mentioned that goals are personal but we can all use discipline and focus to achieve them.  Well today we are talking about our long term goals.  Actually we are talking about the one long term goal we all have in common…retirement.
What's the right way to plan for retirement?
I say that we are all working towards retirement as a goal, but how and when we get there is all up to us as individuals.  Some of us save every penny to have more money in retirement or even retire early, some of us enjoy our money but save enough to have the lifestyle we want during retirement and some of us don't save any of our own money as we rely on government benefits and employer pension plans.  Which one are you?
The truth is as a financial planner I can say that everyone saves for retirement differently, but nevertheless we are all saving for retirement.  So how can you achieve your retirement dreams?  Well I can give you the text book answers…save money blah blah blah, make cuts in your budget blah blah blah and learn to live on less blah blah blah.
How do I know how much money I'll need in retirement?
The truth is retirement planning is about more than the money.  Of course money plays a big part in your retirement, just as it does your life right now but retirement is more than saving.  Some people save money for retirement because they know they're supposed to but they don't actually know what they are saving for or if that will be enough money to live after they stop working.  Before you can save for retirement you need to know how much money you'll need for what you want to do and how you want to live.  That starts with planning.
Where should I invest my money for retirement?
Diversifying your portfolio helps stabilize the value of your investments during market fluctuations.  Saving for retirement on a regular basis is a good strategy and it will help you reach your retirement goals.  Diversifying your retirement portfolio helps the process.   This is the best money advice I can give to clients – diversify your investments no matter how much or how little money you have.  How much people can afford depends on their budget but how they invest their money doesn't depend on how much money they have.
Investing in different sectors such as domestic and foreign as well as investing in different asset classes such as fixed income and equities helps a portfolio stay well balanced through market fluctuations.  I know a lot of people like to invest in higher risk investments over the long term because they think the more risk the more return.  When people say that to me I always ask them "but what about the short term?"  Having lower risk investments adds stability to an otherwise volatile investment portfolio.
Photo from Flickr
Get Your FREE Ebook
DINKS (Dual Income No Kids) Finance focuses on personal finance for couples. While by no means financial experts, we strive to provide readers with new, innovative ways of thinking about finance. Sign up now to get our ebook, "Making Money Tips for Couples" FREE.