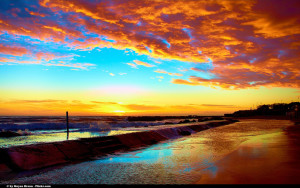 Good morning Dinks.  I am 33 years old and  can't wait until my retirement.  Almost on a monthly basis I look at my employer's retirement calculator to make sure I'm still on the track to retire at 61 years old.  I look at the contribution amounts into my retirement fund, I look at my employers contributions and I check to see how my investments are performing.  Of course I would never make a change, but I just like to see if I am gaining or losing on a monthly basis.
In my industry (financial planning) retirement is a buzz word.  Right now financial planners are working with retiring baby boomers to consolidate their assets and invest their life savings.  Everyone wants to have clients who are retiring because that usually means big money for the bank.  However, clients may feel differently about their retirement.
Planning for retirement
I personally can't wait to be retired…only 28 years to go.  I look forward to the day when I no longer have an obligation to wake up and go to work, but at the same time it scares me a little bit.  There are so many questions that need to be asked (and answered) before I am ready to retire.  Will I like it? What will I do with my time? Can I afford it?  The good thing is I have a while to plan what I'll be doing in retirement.
Does retirement mean you are old?
I have a client who is eligible to retire but decided not to.  When I asked her why she chooses to continue working said "Because retirement is for old people."  That got me thinking, are people afraid of retirement?  Retirement is the next phase of our lives and it is generally reserved for the older population who have already put in their working years.  Maybe some people don't want to be labelled as old or maybe some people don't want to retire because not working will make them feel old and that's not fun.
I wonder what it is about the word retirement that scares people.  Technically retirement is the next phase of your life, the phase before the final phase…the after life – maybe that has a factor on my client's decision to continue working.  Maybe it's not the word retirement that scares her, maybe it's what retirement represents…the end.  Maybe she feels not retiring will stop time and she will remain in her late 50s forever.  I wish that were true.
Instead of be scared, look forward to retirement
I think the idea of not being on a schedule sounds like fun.  After I retire I will never have to use my alarm clock ever again and that is definitely something to look forward to.  As you know I hate the sound of my alarm clock.
Maybe retirement does mean we are getting old, but that's going to happen anyways.  So why not enjoy it and spend your retirement years not working and doing whatever it is that you want to do. Perfect.
Photo from Flickr
Get Your FREE Ebook
DINKS (Dual Income No Kids) Finance focuses on personal finance for couples. While by no means financial experts, we strive to provide readers with new, innovative ways of thinking about finance. Sign up now to get our ebook, "Making Money Tips for Couples" FREE.