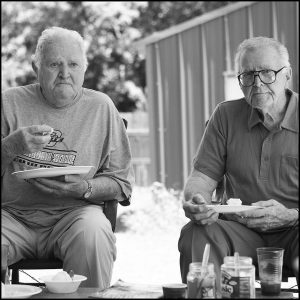 Good morning Dinks.  Let me ask you a question, what would you do for money?  Yesterday during our lunch break I was talking with my co-workers about money and what we would do for a large lump sum of cash.  One guy asked the women in the room if they would make out with another woman for $1 million.
What would you do for money?
My answer was yes.  Through my ten years of working in banking I have lived through some unbelievable experiences with clients such as breaking up fights, cleaning up feces and having my life threatened.  As soon as he asked the question I immediately thought to myself, WOW kissing another girl would probably be one of the easiest things I ever did for money.  It starts and 30 seconds later it's over, unlike the other client experiences that have been haunting me for years.
There are three clients from my years of working in a bank branch that I will never forget for as long as I live and these are their stories.
But before we get started let me ask you, what is the worst thing you have ever done for money?
Bad job, good money
AT the last bank branch where I worked, before I made the move to corporate communications, we had an area designated in the branch for senior citizens.  They could take a number, sit down and wait to be served by the next teller instead of standing up waiting in a long bank line.  Another perk of the senior's waiting area was clients could drink coffee and tea while waiting for their number to be called.
Seniors have physical conditions that others may not have and one of them is the ability to control their bowel movements.  We had a client who couldn't control herself and had an accident on one of our waiting chairs.  She was wearing a skirt because it was summer.  After the accident she got up out of her seat and before someone could clean up the mess another client who didn't see the mess sat down on the same chair.  Yep that's right.
Is your job worth a fight?
In the same branch we had a client who would be waiting outside for the branch to open an hour before we actually opened because he wanted to be served first.  The problem was this elderly client walked with a cane and when the branch doors opened other clients passed him on their way to take a number to be served.  The elderly man got sick of waiting to be served so he started hooking clients who passed him with his cane.  Oh yes you read that right, this old man hooked clients with his cane to prevent them from passing him in line.
Is it worth your life?
One of the scariest days I had in banking was when my life was threatened by a client who wanted to come in and make a deposit after the branch had already closed.  During my ten years in banking I was present during four robberies but they didn't bother me because I never felt I was in direct harm since I didn't work as a teller.
A client threatening your life is a whole other story.  This client was so upset that he couldn't deposit his check he waited outside for us at 5 pm.  We had to wait around for an hour until he left  the premises so we could leave the branch.  When we did leave we had to leave two by two and call a phone tree to make sure we all got home OK.  That was an experience that  I would like to forget.
Photo by Flickr