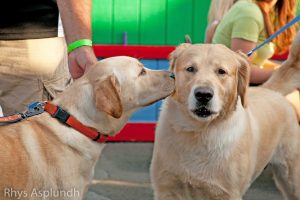 Good morning Dinks.  Let me ask you a question, who controls your relationship?  I would love to say that relationships are a 50/50 exchange of power, money and support.  But as I get older I am learning that relationships are a lot of things, but being equal is not always one of them.
Being in a relationship is different for everyone.  Back in the day people got married because that's what they were supposed to do.  Back then people graduated high school, got married as teenagers or in their 20s, had kids and retired from their first job.  That's just what they did.  That generation may end in divorce because as people grow up they change; the new version of you may no longer be compatible with your spouse.
Nowadays people wait to get married.  We are getting married later on in life (in our 30s and 40s) after we've graduated from college and established in our careers.  I would like to think that couples who wait to get married live happily ever after because once you have grown into the person you want to be you can make your relationship work with someone else.
Who makes the decisions?
I recently watched a move called Love Lace starring Amanda Seyfried.  It tells the story of a famous 70s porn star and how she was abused – mentally, emotionally, physically and financially.  Her husband made all the business deals, controlled her money and became violent whenever she disagreed with him.
When Seyfried's character turned to her parents for support her mother turned her away.  Her mother reminded her that she was married now and her husband knows what's best for her.  Could you imagine living in a relationship where you had no say in any matters?
Who controls the money?
I know that some people think it's just easier for one person to control the money in a relationship, but I don't agree with it.  My Dad lives his life like this and it really drives me crazy.  My Dad gives his wife a lump sum of money every month and he doesn't ask questions.  He doesn't know how much their cable bill costs and he doesn't know the monthly cost for car insurance.
I understand a relationship has to have trust, but when it comes to money you can never be too careful.  I always tell my Dad that he could be paying 70% of the expenses and his wife (who is extremely weird about money) could be completely ripping him off and he would have no idea.
Who leads your social life?
Sometimes when people get into a relationship they completely eliminate their friends.  This personally drives me crazy, but I do understand it.  New love can be exciting and wanting to spend every moment of every day with your loved one is a feeling like no other.  I had a friend who did this and after some time when she reached out to me I was definitely willing to forgive her.  However some of our other friends were not so kind and their friendships will never be the same. It's too bad for your friends, but they just have to understand that sometimes couples just want to hang out by themselves.
Photo from Flickr
Get Your FREE Ebook
DINKS (Dual Income No Kids) Finance focuses on personal finance for couples. While by no means financial experts, we strive to provide readers with new, innovative ways of thinking about finance. Sign up now to get our ebook, "Making Money Tips for Couples" FREE.