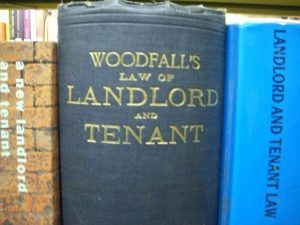 Good morning Dinks.  Last week I was off work on vacation and you know what that means, I spent ten lovely days watching nothing but court room drama TV shows.  That's right I spent two weeks with Judge Judy and Judge Milian of The People's Court.  All I can say is I learn something new every time I watch an episode of a judge show.
I'm obsessed with judge shows
Common cases on judge shows involve dogs, neighbours, landlords and contractors.  Over the last few months I have seen several cases about tenants suing landlords over damage from Hurricane Sandy.  I also see a lot of cases about tenants who sue their landlords for return of their security deposit.  Sometimes the judge rules in favor of the landlord and sometimes the judge rules in favor of the tenants.
Tenants protect yourselves when you move out
Let me tell you as a tenant myself I have become super paranoid about my living situation and I am now planning how I will document our move when we don't renew our lease in October.  After six years of living in our apartment Nick and I have decided to relocate to a new neighbourhood and a bigger apartment come Fall.
The last thing I want is to move to a new apartment and be sued by my previous landlord after we already moved out.  I want to leave just the way we came, peacefully and quietly.  In order to prevent any unlawful law suits I am going to protect us with three little lessons learned from watching judge shows.
These are three lessons learned from The People's Court and Judge Judy:
Take photos before and after your tenants move in.  It's too late for us to take photos of when we moved in (ah if I only knew then what I know now), but we will definitely take photos of the condition of our apartment when we move out.  We will take pictures of all rooms including the kitchen, bedroom, living room and bathroom to show that we did not leave the apartment with any damage and that we did leave it clean.
Every visit, every communication.  Landlords can be known to do some shady things.  We once had a landlord who liked to enter our apartment "for emergencies" when we weren't home, even though we didn't give them permission to do so.  Now we keep track of every and all communication with our landlord, even for small things such as maintenance and repairs.  I also kept our original lease from six years ago as well as our yearly apartment renewal ever since.
Keep immaculate records.  I can't even tell you how many cases I have seen have a verdict in favor of the defendant because the plaintiff couldn't prove their case.  I am not sure why anyone would go to court without proof of their claim except they didn't actually have any records to show.  This (along with my obsession for organization) is why I always keep records of everything.
Photo by Flickr
Get Your FREE Ebook
DINKS (Dual Income No Kids) Finance focuses on personal finance for couples. While by no means financial experts, we strive to provide readers with new, innovative ways of thinking about finance. Sign up now to get our ebook, "Making Money Tips for Couples" FREE.