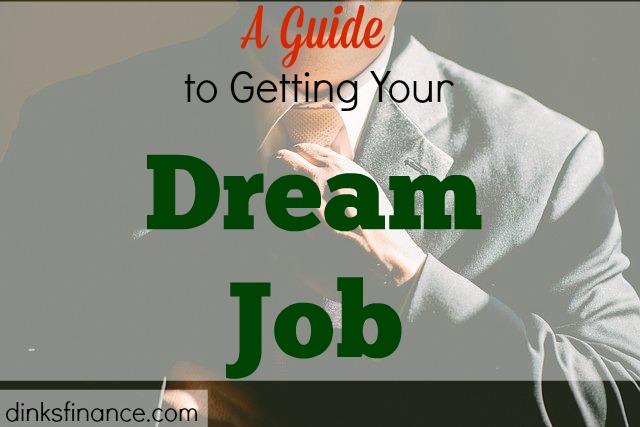 Good morning Dinks.  As you know the last few years have been both rough and totally amazing for me career wise.  After working in financial planning for over a decade I decided that I had enough and I started to pursue my dream job.  I no longer wanted to be in a relationship management role where I had to meet sales objectives.  I always loved writing and decided that I wanted to spend my days doing it.
I already spend my night's blogging and I wanted to spend my days writing too, while getting paid for it of course.  In January 2013 I finally had the courage to leave my bank job in the world of finance that I was so accustom to.  I was getting tired of working in a bank branch but at the end of the day I have to admit it was comfortable.  I knew who I was working with and I knew what to expect every day when I went to the office.  However I was ready to leave all that behind and start my new dream job challenge.
Last year I started working in communications for an international investment firm and this year I was just recently promoted to their digital marketing department as a community manager.  I got my dream job in two years and this is how I did it.
6 steps to landing your dream job
Think about the job you want.  If you are thinking of making a career change later in life you better know what you want to do.  Find what makes you happy and pursue it.
Search job postings.  I didn't even know what type of qualities companies looked for when hiring employees in corporate communications, so I started looking.  I went on company websites and on Workopolis to find job postings in communications to see what skills I needed.
Find out what skills you need.  I quickly learned that a lot of the daily duties in corporate communications have to do with public relations and almost every job required a journalism degree.
Get those skills if you don't have them.  I didn't have any of the skills required for my dream job in corporate communications, although I did have over a decade of experience in financial planning as well as several years of blogging experience.  So I went back to school and registered in night courses to get a degree in journalism.
Gain experience to show your skills.  If you want to be a writer then you need to gain writing experience.  If you want to be a graphic designer then you need to gain design experience.  If you want to be a mechanic then you need to gain auto body experience.  You get the idea, right?  So what are you waiting for? Start with your family and friends, offer your services for free and start gaining experience.
Now go and apply for your dream job.  You have the experience and the education, now you are ready to go out and find your dream job.  Search websites, use your network of connections and check opportunities with your current employer, you don't always have to look outside if you want a new job.
Photo from Flickr
Get Your FREE Ebook
DINKS (Dual Income No Kids) Finance focuses on personal finance for couples. While by no means financial experts, we strive to provide readers with new, innovative ways of thinking about finance. Sign up now to get our ebook, "Making Money Tips for Couples" FREE.