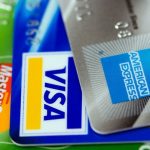 Hi All,
Credit cards can either be used as means of payment, or they can be a method of finance. While credit cards are a secure and convenient way to pay for everyday items, their high interest rates and tough terms make them a terrible way to finance purchases. Simply put, those who carry a balance on their credit cards would be better off without them.  But if you don't carry a balance, you can use your credit cards as means of getting extra money to invest.  How?  Its simple – by harvesting cash back rewards.
There are several credit cards that are designed to offer cardholders the opportunity to earn rewards that can be deposited directly into investment accounts, but some of these products are better than others. Right now, there are two options you could consider:
1) Morgan Stanley American Express Cards
American Express offers two different cards in partnership with Morgan Stanley. Their basic credit card has a $95 annual fee that is waived the first year. At the same time, cardholders who spend $25,000 on this card each year will earn $100 cash back, more than making up for the fee. For each dollar spent on this card, customers will receive one point in the American Express Membership Rewards program, which they can be worth one cent as a deposit in an eligible Morgan Stanley brokerage account.
The other card offered is the Morgan Stanley Platinum charge card. As a charge card, customers are required to pay each month's statement balance in full, as credit card users should be doing anyways. Like the basic credit card, customers earn Membership Rewards points that can be redeemed for one cent each as deposit in an eligible brokerage account. This card features many valuable travel benefits, but requires a $450 annual fee. Cardholders receive a $500 cash back bonus when they spend $100,000 in a year, so this product is clearly aimed at high spending individuals.
The problem here is that Membership Rewards points can be worth far more than one cent each when redeemed for travel rewards. For example, points can be transferred to airline miles with 17 different travel partners. Since, those miles can be worth several cents each as award tickets, it is not much of an incentive to deposit these points into a brokerage account.
2) Fidelity Rewards America Express and Visa Cards
The best credit cards that are linked to an investment account continues to be the Fidelity Rewards America Express and Visa cards. These cards offer 2% cash back on all purchases, deposited into a qualifying cash, management, brokerage, retirement, or fidelity-managed 529 college savings account.
Why is this the best offer? First 2% cash back is a phenomenal rate of return for any credit card. But in addition, these rewards are deposited directly into your eligible account. Finally, there are no limits on rewards, and there is no annual fee.
Like other reward credit cards, products that offer cardholders deposits in their investment accounts are best used by people who always pay their balances in full and on time. Those who carry a balance should be looking for lower interest rates or preferably not even using a credit card. But when credit cards can offer a convenient method of payment as well as a way to add to your long term savings, they are certainly worth considering.
Jason Steele is a full time freelance blogger who is an expert on credit cards and reward travel. He writes about credit cards and travel for The Card Journalist and several other leading personal finance sites.
Get Your FREE Ebook
DINKS (Dual Income No Kids) Finance focuses on personal finance for couples. While by no means financial experts, we strive to provide readers with new, innovative ways of thinking about finance. Sign up now to get our ebook, "Making Money Tips for Couples" FREE.