Hello Dinks,
If you are a couple looking at retirement in the next few years, you might be wondering the required minimum distributions for couples are.  And you might want to calculate these yourself.
Well, there is a spreadsheet for that.
A friend of dinksfinance has produced a very nice required minimum distributions (RMDs) spreadsheet for couples.  It is a simple excel file. The sheet has columns for the age of each person in the couple, as well each persons projected life expectancy. The sheet calculates how much each individual would need to withdraw, and how much collectively the couple would need to withdraw.  It looks like this: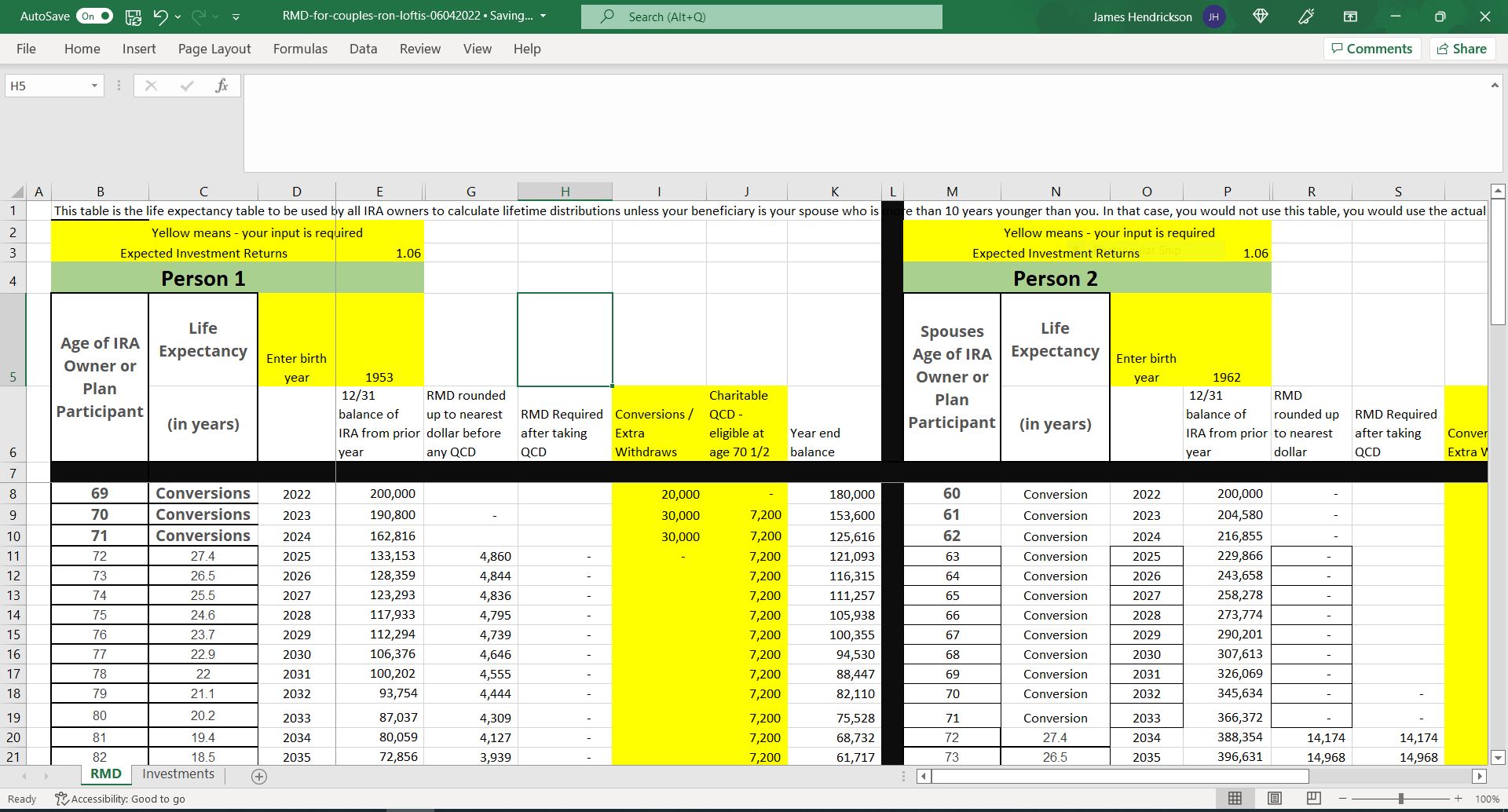 The spreadsheet is downloadable here, free of charge.
Required Minimum Distributions For Couples – Some Context
Here are some points to keep in mind:
First, you have to start taking required minimum distributions at age 72. So, unless you are older than 55 or a hardcore retirement planning enthusiast, RMDs are not something you need to immediately worry about.  Second, required minimum distributions only apply to employer-sponsored retirement plans, traditional IRAs, SEP, or SIMPLE individual retirement accounts (IRAs).  If you're saving for retirement using other types of account it doesn't apply.
Third, Investopedia has a very good basic article on required minimum distributions, here.  It is worth reading if you want to try these calculations yourself.
Fourth, the spreadsheet is a preliminary "work in progress".  Feel free to edit or modify as you see fit.
Hat Tip: Ron Loftis for creating and sharing this sheet.