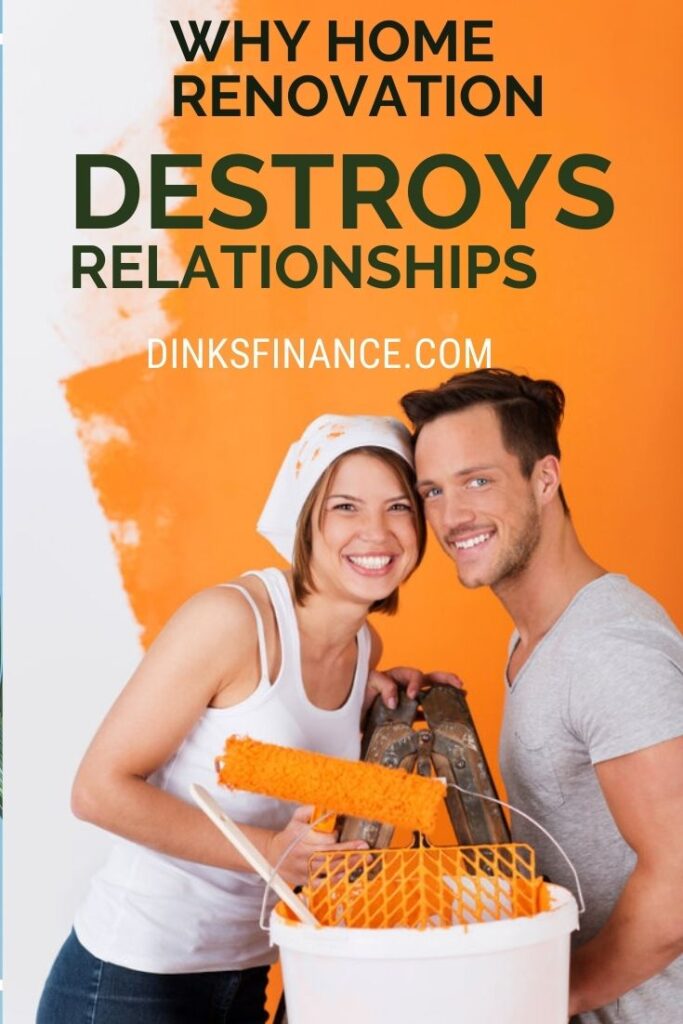 We've all seen the stories of couples who renovate their homes and end up hating each other. What are some reasons why home renovation destroys relationships? In this post, we will explore these reasons in depth.
Why Home Renovation Destroys Relationships
In our society, it is often assumed that once you marry someone, you both share a common vision for your shared future together. But what about when one spouse wants to sell the house while the other doesn't? Or when one spouse wants to move into a more modern space while the other prefers a more rustic decorating style?
These conflicts arise because people have different tastes and preferences which can lead to hurt feelings, frustration, and resentment. And if left unresolved, these frustrations and resentments eventually lead to divorce.
To prevent marital discord, before you begin your home renovation, make sure that you agree on the following items and precautions:
How to Pay for the Remodel
Home remodeling isn't cheap. Before you move forward with the home renovation, decide together how to pay for it. Will you take money out of savings? Get a HELOC? Do a cash-out refinance on your home? Take on a second job? You can choose several different ways to pay. Make sure you agree on the best way to finance a renovation so you don't resent one another later.
Design Choices
Choosing the design for the renovation can be stressful. If you have the money, you may want to hire an interior designer. She can give expert advice on what styles would look best for your home and fit each of your personalities. Having an outside opinion can also help quell any disagreements between you and your partner.
Who Has the Last Word?
What if you can't agree on a design style? This happens more frequently than you would imagine. One way to mediate this conflict is that the person who uses the room the most gets the final say. If one spouse does most of the cooking, he should get the final say in how that room is designed because he is uses it more often. However, he should still try to compromise with his spouse on design elements and details, but ultimately, he has the final say.
Who Will Take Charge?
Another important consideration is who will be in charge of finding a contractor and overseeing the renovation. My husband and I are in the middle of a small home renovation in our master bathroom. My husband has left most of it to me—I contacted the contractors and got bids. I followed up and scheduled the work. This didn't cause conflict for us because I always handle home-related fixes and improvements. However, if you and your spouse don't agree on who will handle the renovation tasks, you may be resentful if you feel you're doing more work than your spouse.
What Can Go Wrong?
Often, we get frustrated by situations because we don't fully know what to expect. You may know that a home renovation can be stressful, but you may not know how stressful.
If you have friends or family who've done a large remodeling project in the last few years, talk to them about how the process went. They can share the details about the most stressful parts of the remodel. Then, you'll know what to expect. Going into a situation fully aware of the potential pitfalls can make the situation less challenging. For instance, one family I know had their remodeling project stalled for over a month while they waited on a permit. If you know this might be an issue, you can be proactive, so this hopefully doesn't happen to you. However, if it does, you were aware it might happen.
Will The Reno Be a DIY?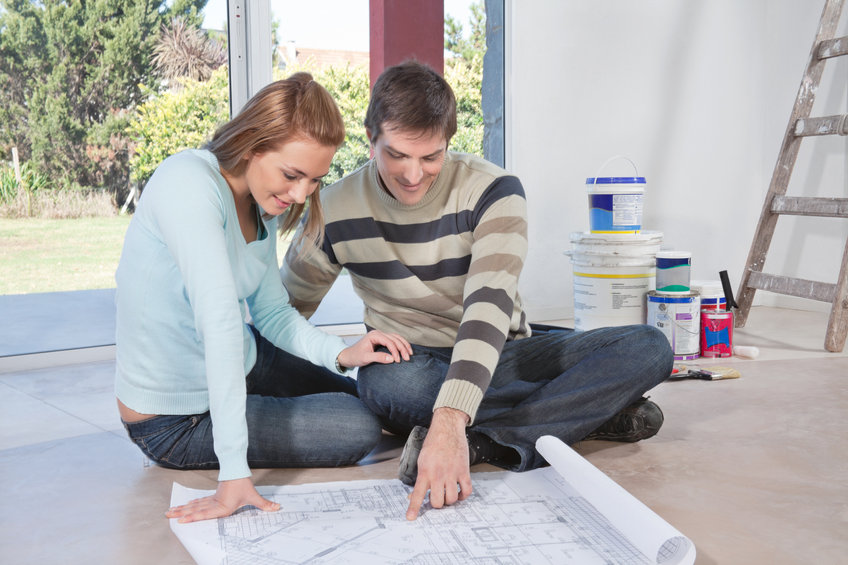 Of course, all of the considerations above are assuming that you will hire a contractor to do the work. But what if one of you wants to try to do it yourself?
Unless you have the time and talent for home remodeling, you may not want to DIY a large home project. Often, DIYers underestimate the time the project will take, meaning the renovation can drag out longer than if a contractor did the work, upping your overall stress.
How to Minimize Stress During the Renovation
Once you determine how to pay for the reno, decide on a design, and hire contractors, your stress isn't over yet. You still need to live through the actual demo. You'll have contractors in and out of your house all day long. You'll also be faced with a barrage of loud noises every day as well as the dust and debris home renos create.
Determine before the renovation starts how you will handle this stage.
Take a Vacation
One family I know hired a trusted contractor with excellent reviews. Then, they went on vacation for three weeks. Every night, the contractor touched base with the couple and sent pictures of the work in progress. Meanwhile, the couple enjoyed their vacation. When they got home, the project was done and they walked through the completed project with the contractor. No home renovation is without stress, but this one was as low-stress as possible.
Stay at a Hotel
Of course, taking a vacation during a renovation isn't possible for most people. Some people choose to stay at a hotel so they can have a more quiet, restful setting.
If you can't afford this option, you may see if you can stay with family and friends during the renovation.
Final Thoughts
Unfortunately, for some couples, home renovation destroys relationships. However, that doesn't have to happen. If you and your partner have honest communication while planning the renovation and through the entire process, you can get through the stressful home renovation with an unscathed relationship. And, best of all, you'll have a nicer home to show for it.
Otherwise, you can try signing up to couples counseling at Marriage Fitness with Mort Fertel.
Read More
How to Budget for Bathroom Renovations
Saving Money on Home Renovations