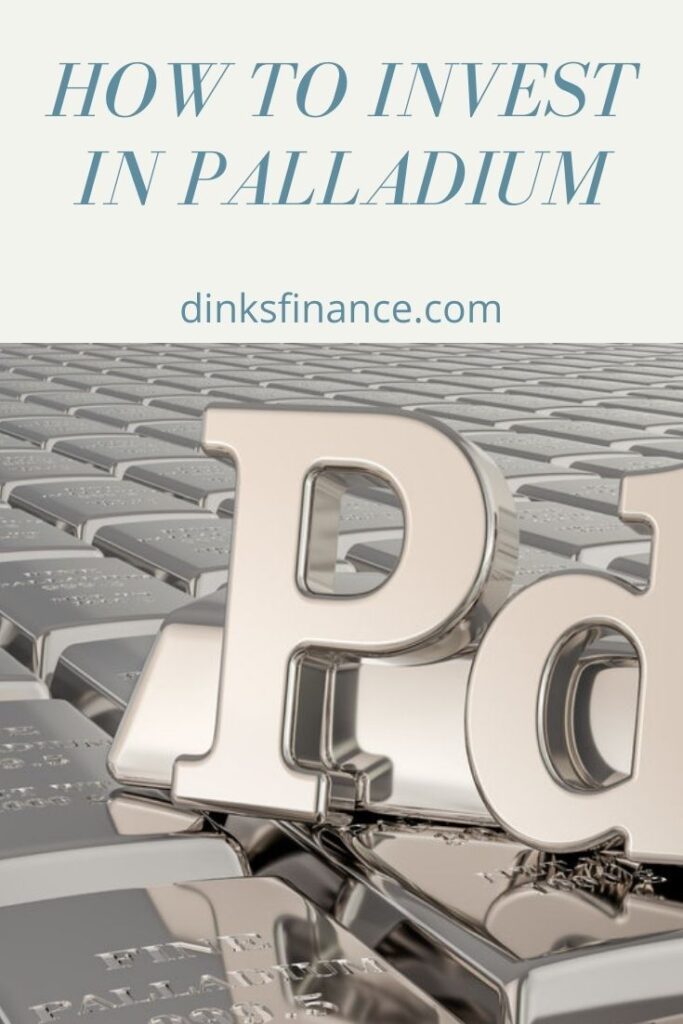 Those who want to invest in precious metals most commonly look to gold and silver. However, palladium is another, lesser-known option. Used in the car industry, specifically for catalytic convertors, palladium is a necessity for car production. Mined mainly in South Africa and Russia, and to a lesser extent in the United States and Canada, palladium can be a nice attribute to your portfolio.
Prospects for Palladium
Palladium has been gaining in value since 2016. As more and more countries tighten regulations on vehicle emissions, palladium is needed more. However, because supply for palladium lags, the price of this precious metal is expected to continue to climb.
How to Invest in Palladium
Palladium is a small market, so investors have limited choices. There are three main ways to invest in palladium.
ETFs
The first option is Exchange Traded Funds (ETFs). These are limited.
Aberdeen Standard Physical Palladium Shares ETF (PALL)
The Aberdeen Standard Physical Palladium Shares ETF seeks to "reflect the performance of the price of palladium, less the expense of the Trust's operations." At the time of this writing, this ETF is experiencing a downturn. However, since 2017, the fund has grown in value. This is especially true since 2019 when its value accelerated dramatically.
Sprott Physical Platinum and Palladium Trust (SPPP)
The Sprott Physical Platinum and Palladium Trust ETFs' goal is to "provide a secure, convenient, and exchange-traded investment alternative for investors who want to hold physical platinum and palladium." Currently, the Trust holds 47,771 ounces of platinum and 39,065 ounces of palladium.
Bullion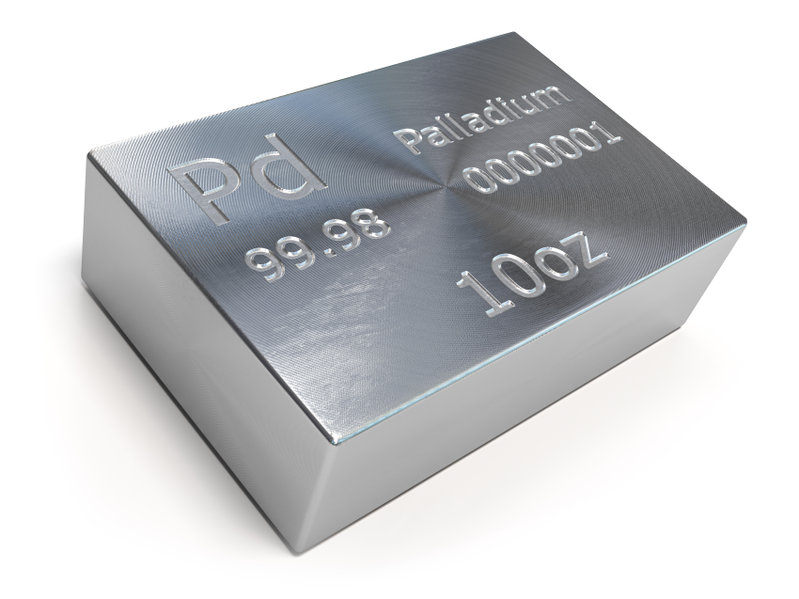 Another way to invest in palladium is to buy physical pieces of it—coins and bars. If you want to invest in palladium bullion, make sure you first have a safe deposit box to store it. Keep in mind, bullion is the most cumbersome way to invest, but some investors prefer to have the metal in hand.
Stocks
The final way to invest in palladium is through stocks. When you invest in palladium stocks, you're investing in the mines, most of which are overseas. However, there is one North American mining company you may want to consider.
Sibanye Stillwater (SBSW)
You can find operations for Sibanye Stillwater on multiple continents including North and South America and Africa. Their mine in the United States is located in Montana.
Other palladium mining stocks you may want to consider include:
Ivanhoe Mines (IVN)
Ivanhoe Mines is based in Vancouver, Canada. Their efforts include locations in the Democratic Republic of Congo and South Africa.
New Age Metals (NAM)
New Age Metals is another Vancouver, Canada-based company. They have projects in Northern Ontario as well as Southcentral Alaska.
Final Thoughts
Palladium is not as common or popular as other precious metals like gold and silver. However, if you want to diversify your holdings, it can be a nice option. If you were wondering how to invest in palladium, hopefully, one of the above three options will be the right choice for you.
Read More
Avoid Financial/Economic Pitfalls with a Gold IRA
How Much Diversification Is Too Much Considering Stocks and Investments?