Now is certainly not the time to see an increase in your car insurance premiums. It's especially frustrating if the pandemic has resulted in your vehicle being one of the cars driven less than 25 miles a day.
Find out the reasons why your insurance goes up and which factors you can and can't control. Let's tweak that adage. What goes up can come down — at least when it comes to your car insurance! Here are some tips and ideas for cutting those costs.
Why Your Car Insurance Rates Rise
Are increases in your monthly bills making  you count your pennies? While knowing the reasons for any increases in your car insurance won't necessarily help your budget, it will help you better understand what's going on.
Car Insurance Increases: Cost of Doing Business
Car insurance rates have been steadily on the rise. In the past decade, they've gone up nearly 30 percent nationally. The average annual car insurance premium is $1,548. And in some U.S. cities, that yearly price tag is $6,200.
The car insurance companies are incurring higher costs and, unfortunately, passing them along to all of us. There are several across-the-board increases.
Up until the pandemic, people had been driving more, causing more accidents and more payouts for claims. Those claims are higher thanks to rising medical costs and car repair prices. Parts themselves are costing more, too, especially imported parts.
There's also a rise in car theft — one every 33 seconds, in fact — and the stealing of more expensive cars.
And don't forget about car insurance fraud. The Coalition Against Insurance Fraud estimates fraud is costing consumers over $29 billion a year from false-injury claims, drivers lying on their insurance applications to even fake auto glass claims. Insurers are trying to combat this with anti-fraud technology, but that initial investment costs them money.
Car Insurance Increases: Personal Costs
There are many changes in your own life that can raise your insurance rate come renewal time.
An at-fault accident will definitely increase your insurance risk and so follows your rate unless you have accident forgiveness on your policy.
Serious offenses like DUI/DWI or multiple speeding tickets will flag you as a higher risk. Minor offenses can count, too, like running a stop sign, running a red light, making an illegal u-turn, or passing another vehicle illegally.
At least you won't be dinged for non-moving violations, like parking tickets. Depending on your state, you may be able to avoid an insurance rate increase if you attend traffic school. If you fight your ticket in court and win, your driving record will not be affected.
Adding a vehicle or a driver could increase your rates. Yes, insuring two cars with the same provider is cheaper than insuring two cars separately, but your insurance will still increase.
And adding a driver, especially a teenager or a driver with a poor record will cause rates to rise.
Surprising Car Insurance Increases
Even if you're not at-fault for an accident, you could see higher insurance. Some states allow a rate increase, and in the eyes of insurance companies, the more accidents you have, regardless of fault, the higher your risk.
Also, your insurance company can still be liable for your injuries or damage to your vehicle if you carry uninsured motorist coverage.
Comprehensive claims can raise rates. Your rate may go up for incidents out of your control, depending on your insurance company and your state. These incidents can include theft and vandalism, hitting an animal, fire, broken glass (including a cracked windshield), weather damage, and other acts of nature.
Factors Affecting Your Insurance Rate
In addition to high-risk violations, annual mileage, driving record, marital status, and gender, here are the other items insurance underwriters look at when they determine your premium.
Location
Anytime you get a new ZIPcode, you could have higher car insurance — even if you've maintained a perfect record. ZIP code is one of the major factors that determine rates because data reflects if your area has a high rate of theft, as well as a higher rate of claims, be they from accidents or weather.
There's an additional consideration if you move to another state. Since car insurance laws vary by state, your new state may require higher amounts of coverage as well as additional types of coverage.
Say you're a native of Keene, New Hampshire, and you're looking for your big break and all of the amazing things to experience in New York, New York. Your average car insurance, based on your move alone, will go from $843 a year to almost $1,300.
Age
Want to feel like a teen again? Well, you can get close to it when you're over 70, at least in the eyes of car insurance companies. They see the young and the elderly as high-risk drivers — youth for their lack of experience and higher tendency for distracted driving; seniors for their fading eyesight, hearing, and reflexes, as well as side effects from prescribed medications.
Credit Score
If you're in California, Hawaii, or Massachusetts, you're in luck. These states are not allowed to use your credit store as a factor to determine your rate. In all other states, insurers' philosophy is that the more negative your credit history, the more positive your odds for filing a claim, so the higher your insurance rate.
How to Bring Down Your Premium
You have several opportunities to chip away at that vehicle insurance rate.
Readjust Your Coverage
When you finance a car, your lender requires you to carry "full coverage" which is liability, collision, and comprehensive. But once you pay off your car loan, contact your insurer to review whether you need to keep comprehensive and collision coverage. It is not a minimum requirement in all states.
A good rule of thumb about when to cancel comprehensive and collision insurance is if the annual premiums for it cost more than 10 percent of your vehicle's book value. Just be sure to have the money to repair or replace your vehicle in the event of a total loss.
If you raise your deductible, you lower your premium. For example, doubling your deductible from $500 to $1,000 could potentially save you nearly 10 percent in premium costs.
But again, make sure you have enough savings to cover paying more out of pocket if you are in an accident.
Look into usage-based insurance if you're a low-mileage driver (under 7,500 miles per year). Nearly all of the major car insurance companies have hopped on the bandwagon of pay-as-you-go (or pay-as-you-drive) car insurance in which you use an app or an installed device to monitor your mileage and save on your insurance, from 10 to 40 percent.
Go for the Discounts
Each of these common discounts can save you anywhere from 2 percent up to 10 percent on your rate!
Bundling (vehicle and home or renters insurance with the same provider)
Multi-Policy (more than one vehicle)
Safe Driver
Anti-Theft Device
Defensive Driver Class
Customer Loyalty
Pay in Full
Online Bill Pay
Another way to be financially savvy is finding discounts. Don't forget to ask about these less common discounts that insurers may not even mention.
Good Student – maintaining a grade point average of at least 3.0
Senior Citizen – some start at age 55
Organizations – school alumni groups, credit unions, and auto clubs like AAA
Occupations – nurses, teachers, first responders, military and veterans, federal employees, etc.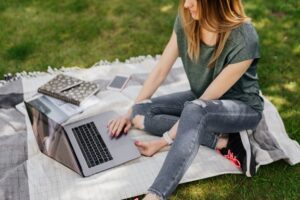 Shop Around
Advice to look into other car insurance companies at least annually is not just a throw away. I recently did it and saved over $600 annually. While car insurance companies use the same basic factors to determine price, you will never get the same price.
So start with the convenience of online shopping: Get free online quotes, then follow up with at least three companies to see their offerings in basic rates, special programs, and discounts. Now is a perfect time for some good news. Make yourself happier by easily saving yourself some money.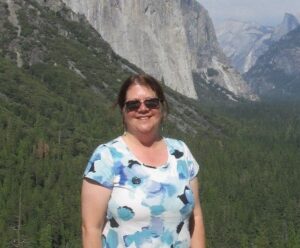 Karen Condor writes and researches for the car insurance comparison site, Insurantly.com.