For those of you who are interested in prosper, here is a quick update on what is going on with my account.
I've been pretty consistent with investing in Prosper since 2006. For the last couple of years, I was paying off a ton of credit card debt and was drawing down the account. However, I've got the debt under control, so I've been gradually easing back into the platform.
Here is my account overview: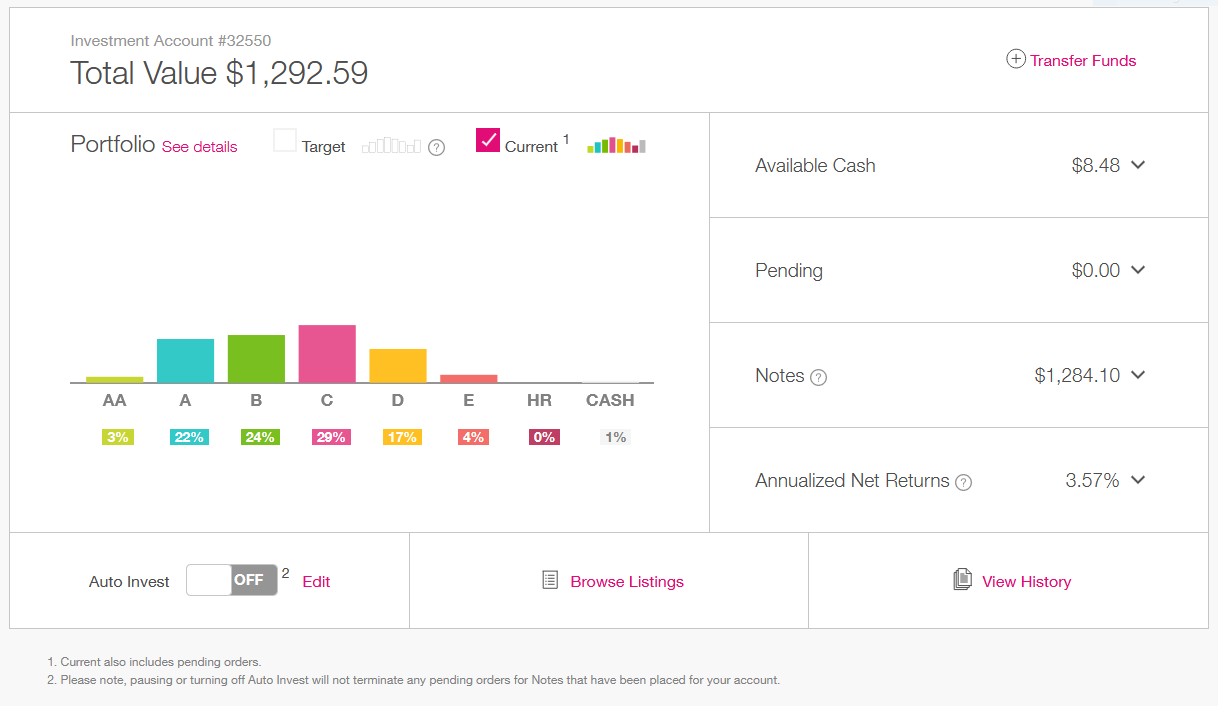 I'm seeing the value of my portfolio is up to $1,292.00, which is an improvement from the $1,092.00 when I looked at it this August. I've also gradually been taking on a bit more risk. So my overall portfolio return has climbed from 3.5 to 3.57 percent. The improved return is largely because I've been finding borrowers who are paying a high-interest rate, but have good repayment prospects.



So, no dramatic changes, but incremental growth is better than nothing.
As a final note, Prosper's competition, Lending Club, recently decided to exit the Peer To Peer market. While Prosper says they're staying in, it does raise worrisome concerns about the stability of the peer to peer industry in general. Only time will tell.
More here:
Prosper Update: Shooting for $5,060.92
Putting $70,000 Into Prosper.com