Readers,
It is the season of Coronavirus and the stock markets are in deep red territory. Here is the S&P 500 index as of this morning.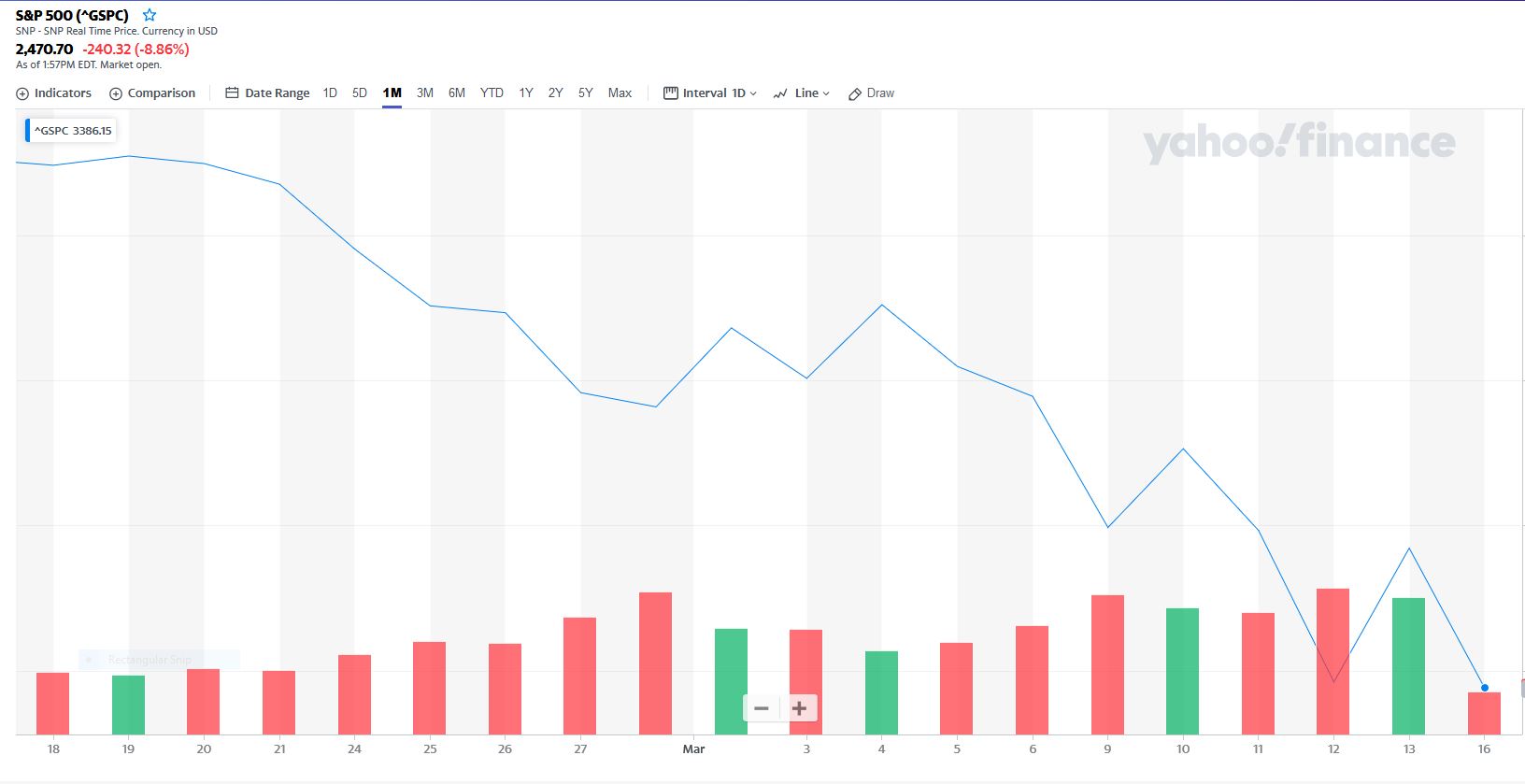 It's ugly.  The markets are down across the board – including assets like precious metals that are supposed to be negatively correlated with stocks.
However, don't forget in crisis, there is opportunity.  The broad based sell off means that you can get some very good companies at fire sale prices.  For example, McDonalds is down by 13% today alone, Apple Inc. is down 9%, The Coca Cola company is down by 3% and Gap Inc is down by 28%.
If you can keep your head, and you have a sufficiently long time horizon, there are some exceptional deals in the stock market right now.
Also – please don't forget, America has been through worse – World War 2, the Great Depression and 1970s era inflation.  The country will come through the Coronavirus epidemic okay.  So, don't lose your head and consider buying shares in good quality blue chip companies.
Image Source: Yahoo News.