Here is a personal update.
Its early February.  I've been tracking my spending for the past 6 weeks and its starting to pay off.
I started after reading Darren Hardy's The Compound Effect.  If you aren't familiar with Hardy's work, he is a huge proponent of the additive power of small changes.  His main idea is that small incremental changes can add up to significant long term effects in behavior you want to alter.  Hardy says its basically like an airplane flight.
So, this: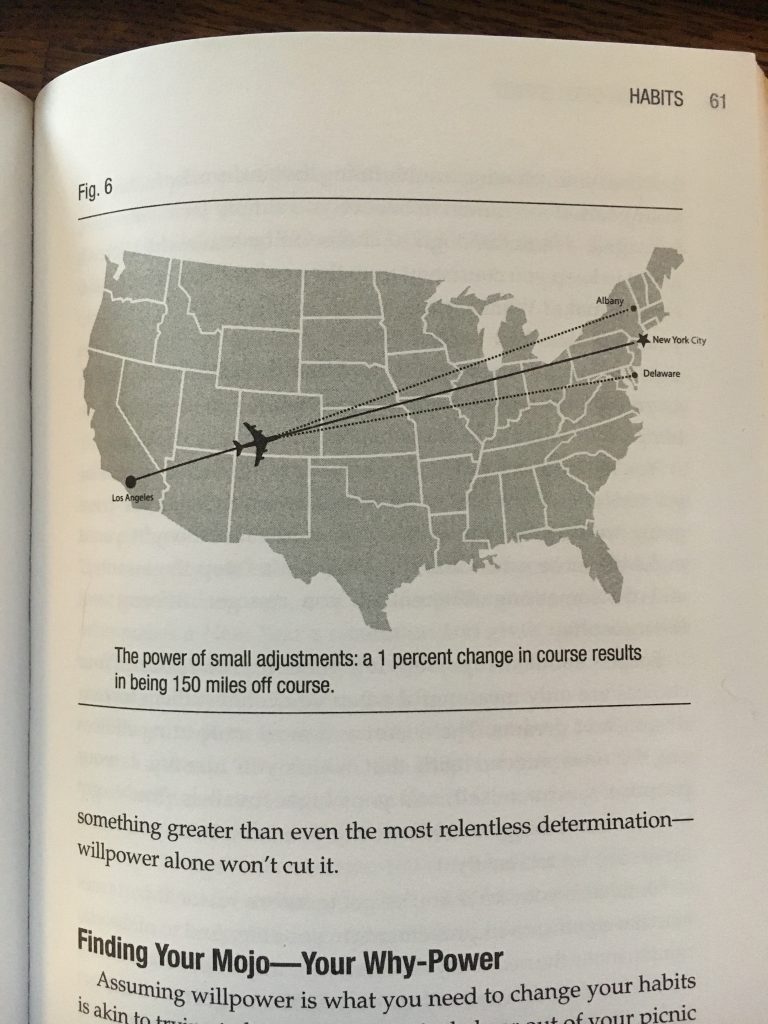 The idea sounded good, so I tried writing down my spending in an old fashioned pen and paper notebook. I've missed a couple of days in the past 6 weeks, but I've been pretty consistent.
So, far I've seen positive change for my personal finances.
I'm spending less money on lunch.  In 2019 I spent about $2,000 at Subway sandwiches.  So far I've spent maybe $50 at Subway this year.  Which is about 30% of last years spending – so that's a win.
I'm more mindful of my spending. I find that writing down expenses has me thinking about how to reduce costs.
Tracking my spending on a daily basis also means my record keeping is better – which has positive tax implications. I'm keeping a record of expenses that are deductible, which isn't something I've done in the past.
The approach has been to write everything down on pen and paper, then transfer it to a spreadsheet every week or so.  Here are my chicken scratches (the figures on the right are my physical activity, the ones on the left are my spending):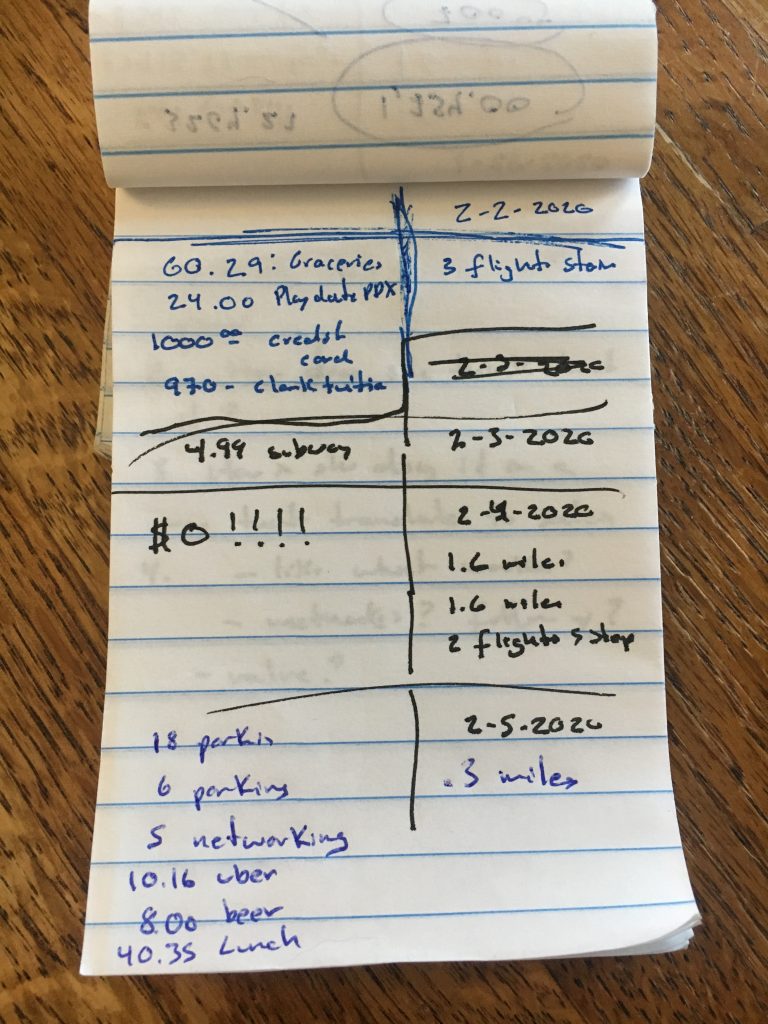 Readers – if you have any other tips on optimizing your spending please leave them below!
For more great articles on managing your money, read these:
Yes, You Can Get Ahead On $600 Per Month.
Nine Great Ways to Make Extra Money
Need A New Years Resolution, Track Your Spending