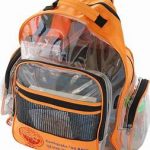 Perhaps you've noticed an increase in the number of ads for earthquake preparedness kits and other survivalist supplies. Most, if not all of them, are overpriced yet don't prepare you enough.
The prices appear to reflect the cost of the ads more than anything else, and the promotional messages all play on worries about climate change, which is linked to an increase in the frequency and severity of earthquakes and other disasters.
At first, the kits might look like you're saving money compared to what you might pay for each of the constituent items individually on the sellers' sites — until you compare the individual prices on other sites.
Commoditized Kits
A lot of earthquake kits have the same sets of products in them that you find in bags intended for hurricanes and other types of emergencies — when in fact you need different tools for each.
Indeed, the earthquake preparedness kits lack items that can minimize damage to your home during quakes — the kinds of things you might find for reasonable prices at a hardware store.
Look for things that you might use to bolt down furniture so it doesn't topple, anchor picture frames to the wall with extra supports, affix breakables to surfaces so they don't shatter, attach the film to windows so the broken glass doesn't blow inward — and none of these items come in earthquake kits.
Fire Extinguishers
Some of the kits do have miniature fire extinguishers, which are helpful in earthquakes. So are long rods for turning off gas lines. And a helmet and goggles might protect you from falling objects.
Before you buy anything in this category, you really ought to identify the exact extent of the seismic risks you face.
Check out the U.S. Geological Service's interactive maps where you can input your address or coordinates and find out how much the ground you live on might move in different scenarios.
Landfill or Bedrock?
Landfill gets pretty risky during earthquakes, and as things get shakier, this type of ground begins to take on properties akin to quicksand — a phenomenon known as liquefaction.
By contrast, the type of ground that moves the least during earthquakes is bedrock — sometimes you can't even feel a quake at all in homes built atop bedrock.
Knowing the extent to which the ground might move beneath you can help you right-size the amount of money you spend preparing for an earthquake.
At the very least, it might help you resist the temptation to overspend on this type of preparation just out of fear.
Although it's true that 2017 was a record year for this type of expenditure in the U.S. — $306 billion total — overspending on inadequate protection won't mitigate things.
Readers, how prepared are you for emergencies?
Like DINKS? Subscribe!
Subscribe to get the latest DINKS Finance content by email.