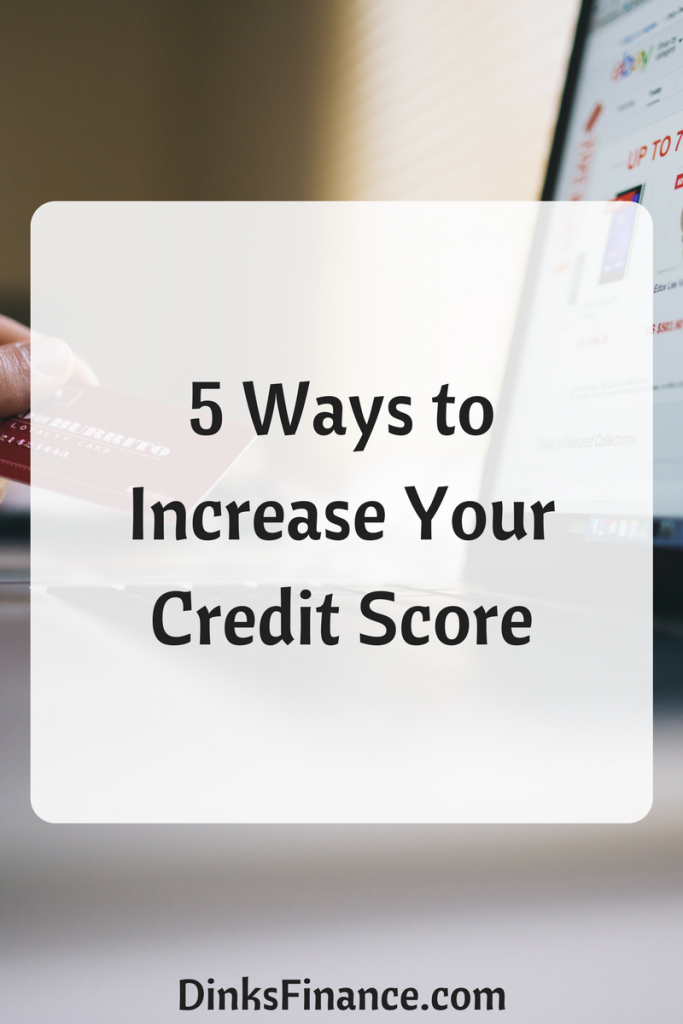 Your credit score is very important. There was a time where mine was in the 500's. That wasn't fun. My credit card interest rates were high. I attempted to get another credit card during this time and I was denied. That's when I knew my situation was kind of serious. I knew that I had to get my credit up to par. With hard work and better financial habits, I raised my credit score over 160 points in eight months. That was a proud moment for me. If I could increase my score, you could do it as well. If you or your spouse is struggling with your credit right now, you can increase it. Below are five things that you can do to increase your credit score.
Review your score
How many of you know what your credit score is? If you don't know what your score is, how can you expect to make it better? Getting your credit score is very easy. Everyone can receive one free credit report every year from each of the three major credit bureaus. Equifax, TransUnion, and Experian are the three major bureaus. You can also get a credit score from a website like Credit Karma or Credit Sesame. As you can see, you have several options.
Make on-time payments
Paying your bills on time is very important when it comes to your credit score. On time payments account for a little over a third of your credit score. When I was younger, I used to pay a couple of my bills late every month.When I got focused on increasing my credit score, I stopped doing that. Doing that is part of the reason my credit score went up so much in a short time.
Repay your debt
The third thing that you need to do is to repay your debt. It's not easy in the beginning, but you have to get into the habit or repaying it. Your debt to credit ratio is one of the major factors that lenders look at.  You don't want your debt to credit ratio to be too high. Tyr to keep your debt to credit ratio under 30%. Use the extra money to get your that debt down as fast as you can.
Check for errors
If you see anything that looks incorrect on your credit report you should dispute it. Things happen.  If you have problems with errors on your credit report, don't just sit there. Contact one of the 3 major credit bureaus so that you can get them fixed quickly.
Talk to your creditors
The last thing that you can do is to talk to your creditors and negotiate payments if you need to. Things happen and we don't always pay our bills. You might forget about one of them or you could lose your source of income. In this age of technology, you'd be surprised what writing to your creditors can accomplish. You can also call the company. The main thing that you need to do is get in contact with your creditors and come up with a plan to pay your debts.
What other ways can you increase your credit score?
Get Your FREE Ebook
DINKS (Dual Income No Kids) Finance focuses on personal finance for couples. While by no means financial experts, we strive to provide readers with new, innovative ways of thinking about finance. Sign up now to get our ebook, "Making Money Tips for Couples" FREE.