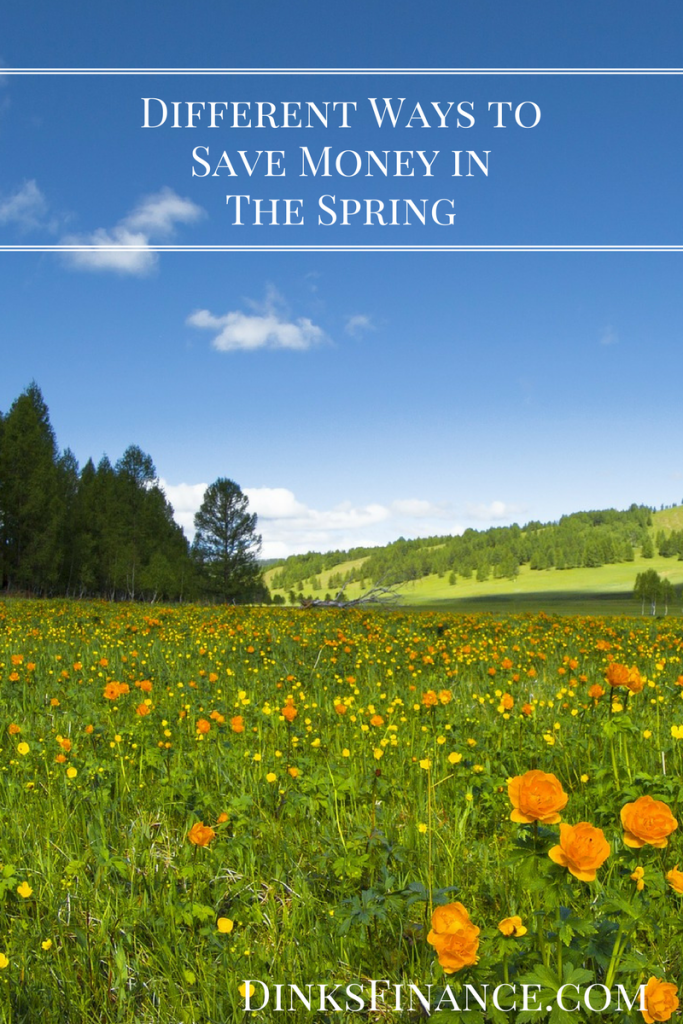 Happy Friday everyone. It's been spring for a few days now. The weather is warming up in most places. Spring is one of my favorite seasons. People start getting out of the house and doing things. Since the weather is getting warmer, you may decide to start spending a little more money than you did in the winter. Nothing is wrong with spending money, but there is no reason for you to start splurging. In today's post, I will be going over different ways that you can save money in the spring.
Shopping for clothes
Spring means that the weather will be getting warmer soon. This is a good time to stock up on winter clothes. Retail stores are moving the winter selections out, and they are bringing in the spring and summer clothes. In the next few weeks make sure that you check your favorite retail stores. I'm sure you will see some nice deals there.
Yard Sales
With the weather warming up, you will start seeing more yard sales. People will be selling all types of stuff. Visit a few of them, and you may be surprised at what you may see for sale. You might be able to find things for your house or your significant other. These items will be available for a fraction of what you will pay in the store. I'm a huge fan of yard sales. I try to go to 3-4 each month.
Easter
If you celebrate Easter, you don't have to go all out when it comes to baskets. Instead of getting the biggest baskets for people, you can go to the dollar store and purchase small baskets by themselves. Then you can add your own things to the basket. You can buy candy or you can even make homemade goodies.
As far as Easter clothes (yes, some people do that), you can go to a bargain store and purchase a nice suit or dress. If you don't want to do that, you can wear something that you currently own.
Food
Spring is a good time for you to plant your own garden. Some produce that you should consider growing are greens, peas, cabbage, and onions. You can save a good amount of money by doing that. I know that everyone can't just up and start a garden. Many people, including myself, live in an apartment. Other people don't have yards. When I do get my own house, I plan on starting a garden.
Staycations
A lot of hotels offer spring sales. Instead of going out of town, you and your significant other can take a weekend to relax in your city. That can be very fun and affordable. If the hotels don't have a sale, you can always check Airbnb. You can usually find a great deal on that website all year.
Longer Daylight
The final tip isn't really about saving money in the spring. It's more about making money and enjoying the time. Because the days are longer, you may be able to do an outside task to make extra money such as mowing someone's yard or washing cars. That extra cash can be used for a number of things.
What other ways can you save money in the spring?
Get Your FREE Ebook
DINKS (Dual Income No Kids) Finance focuses on personal finance for couples. While by no means financial experts, we strive to provide readers with new, innovative ways of thinking about finance. Sign up now to get our ebook, "Making Money Tips for Couples" FREE.