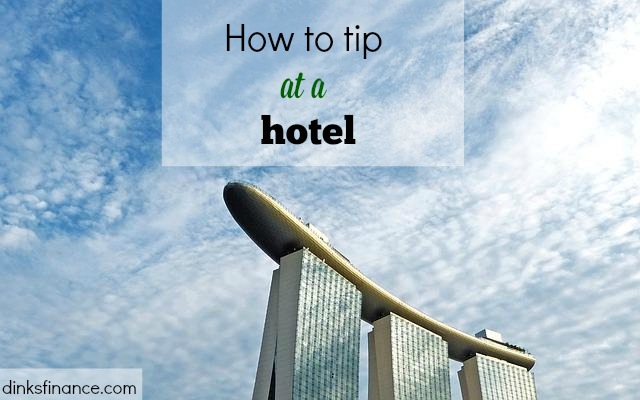 Good morning Dinks.  I'm back from my much needed extra long weekend getaway and let me tell you I had a great time.  To sum up my six days (Thursday to Monday) I met with a freelance client, I attended a digital media conference, I had dinner with an old friend from high school and I had a job interview.  I know that sounds like a lot, but I still managed to sneak in some recreational time at the pool and in the sauna.  I also found the time to finish reading my book.
On the downside my luck with accommodations is a different story.  I stayed in three different hotels over the five days.  My first night hotel was an add on because I decided to leave a day early, my second hotel was awful (a.k.a. kid friendly – very kid friendly) then I finally settled into my final hotel destination.
I spent $57 in taxi cab fares travelling from hotel to hotel, that's a lot of wasted money.  Each taxi cab ride was a new start up fee, a new travelling fair and a new tip.  As I handed over my heard earned money I thought about the habit of tipping, specifically tipping when travelling.  When should we do it, who should we give it to and how much should we give?
Your cab driver?  I never know how much to tip when it comes to cabs, is it the standard 15-20% like in restaurants?  I usually round up and add a dollar.  However I never tip if I'm taking a trip where there is a flat fee such as to or from the airport (remember THAT story?).  I'm not sure if it's proper etiquette, but that's what I do.
The bellman for helping with your bags?  In the movies the traveller always hands the bellman money when he brings luggage into the room.  However the people having their bags carried are usually rich.  So what about us, what about the average Joe, should we tip the bellman at a hotel?
Housekeeping for bringing extra towels?  I used to always hand housekeeping a dollar or two when I requested extra towels but I recently stopped doing it.  I started thinking, why am I paying for something that's already in my hotel room?  I made a decision then and there to stop tipping for items that are already in my room but I need more of.  If I need extra pillows, towels or a blanket I don't tip.
What about items that aren't in your hotel room?  I don't necessarily think we should tip for someone bringing extra towels to the room because those are items that come with renting a hotel room for the evening.  But what about other items that are available from the hospitality desk and aren't standard in your room like shower caps, tooth paste and razors.  Do you tip when someone brings non standard items to your room?
While I was on my extra long weekend getaway I called housekeeping and asked for a shower cap.  I had no intention of tipping so I didn't bring any money to the door.  When the man handed me two shower caps he said "Here you go Kristina".  He knew my name, that's great service…and yet I didn't tip him.  I still feel bad about it!
Get Your FREE Ebook
DINKS (Dual Income No Kids) Finance focuses on personal finance for couples. While by no means financial experts, we strive to provide readers with new, innovative ways of thinking about finance. Sign up now to get our ebook, "Making Money Tips for Couples" FREE.