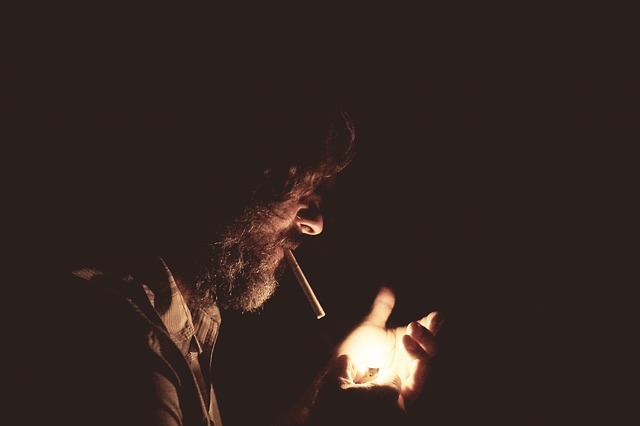 Today we have a guest post for you from fellow personal finance blogger, Anum Yoon.
It was payday last Friday, but you already spent your entertainment budget for the week. Or maybe you've had to adjust your budget to account for the rising heating costs this winter. No matter how you add it up, your paycheck isn't stretching far enough.
How can you make it last longer? Consider cutting back on some of your unexpected, hidden and wasteful habits.
Convenience Fees
You probably know that when you use an ATM at a bank other than your own, you're charged a $2 to $3 fee. You're also hit with an ATM fee from your own bank.
Stopping at a convenience store ATM to for a quick $20 for the movies could cost you $5.50 or more. If you do that every weekend, you lose more in fees than you spent to see a movie one weekend a month. Next time you need cash for a night out, plan ahead and stop at an ATM where you bank, or stop in and make a withdrawal.
Chilly Decisions
Contemplating what to snack on while standing in front of the open refrigerator door can quickly add up to higher electric bills. It may not seem like much time while you choose between the salsa verde or the French onion dip, but in one year it can add up to as much wasted electricity as running your dishwasher 20 times. Instead of taking inventory of your refrigerator's contents several times a night trying to make a decision, snack on something that isn't refrigerated or make one quick decision.
Smoke Costs
Cigarette prices don't fluctuate like gas prices. Depending where you live, a pack-a-day habit can cost you as much as $70 a week or more. You might as well light your money on fire and throw it away.
There is no denying that quitting smoking will be hard, but it will save you more than money: your life. Apart from the cost of cigarettes, the increased costs of health insurance and medical bills for associated illnesses can add up, too.
Liquid Gold
Your daily gourmet coffee drink, plus bottled water, soda or tea from the deli at lunch, plus a quick drink with friends at the corner bar after work equals $12 to $30 or more a day.
Calculate the savings: If you make your coffee at home, bring a soda or reusable aluminum bottle of water or tea for lunch, and purchase a six-pack or bottle of wine, you could probably save money.
Shopping Temptations
Stores strategically place items beside register aisles, such as candy or toys to catch your child's attention — they call it an impulse buy. It really should be called a "bribe buy" because you might buy them to keep your child from creating a scene.
If you've ever shopped while you were hungry, you probably arrived home with your groceries and realized you didn't buy anything that you needed, only food that looked delicious.
BOGO buys, or buy one get one free items, are another temptation buy. Sometimes it's a good deal, but if it wasn't something you would normally buy it becomes an impulse buy.
You can reduce some expenses if you look for ways to cut your monthly bills. For example, if you spend a lot on pay-per-view movies, compare the monthly amount you spend on them to one month of Netflix. You could consider dropping some of premium channels, such as HBO or Showtime.
Another way to recognize where you're spending unnecessary money is to track your spending for a month, including cash purchases. You will quickly locate the leak in your wallet.
Anum Yoon is the blogger behind Current on Currency. She writes about personal finance in a way that is more approachable and inclusive to fellow millennials.