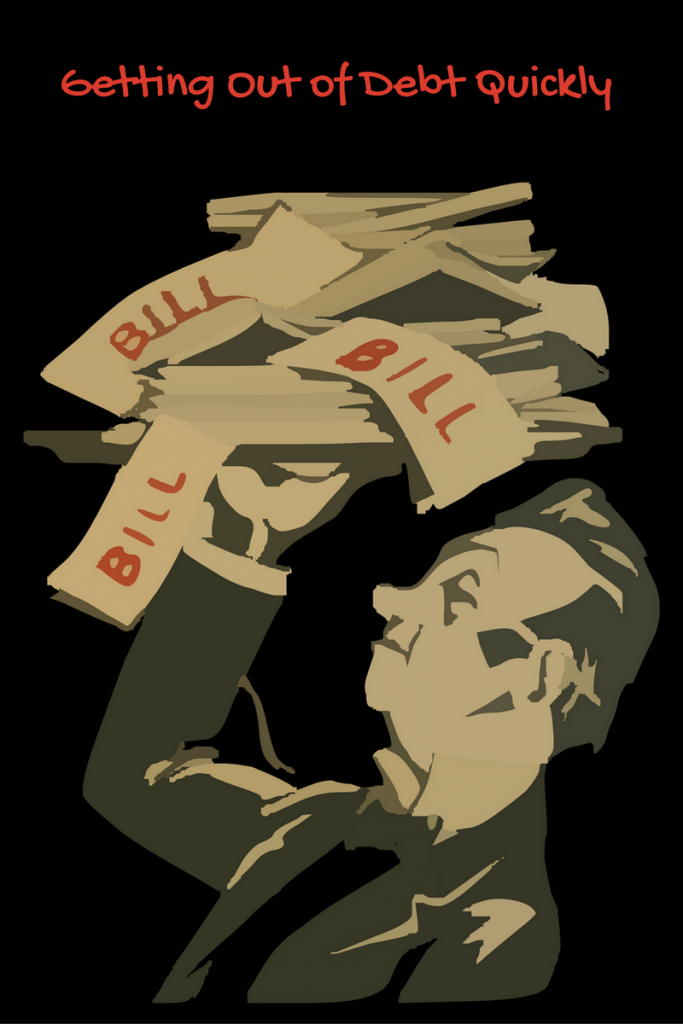 Happy September Dinks! I hope all is well with everyone. Many of us have debt. It is holding us back from doing more in life. Because of my debt, I haven't been able to save as much money as I would like to. I also haven't been able to do any real investments. Something that I've been doing this year is paying down my debt. I'm not there yet, but I am in a much better situation than I was in last year. Today, I would like to go over a few ways that would help anyone get out of debt quickly.
Work 2 Jobs
The first way that you can get out debt quickly is to work 2 jobs. Some people might complain that they don't want to do that. They may complain that they don't have time. That's where you separate the winners from the loser. Getting out of debt quickly isn't going to be easy. You can make a lot of extra income with a part-time job depending on how many hours you work. There are several part-time job opportunities out there. My suggestion would be to get a delivery job or a server's job part time. You could do that on the weekends or on evenings after you get off your full-time job.
Find A Side Hustle
Finding a side hustle is very important when it comes to paying off debt quickly. There are so many side hustles out there. There is no reason that you shouldn't be able to find one.  You can create things to sell online such as mugs or t-shirts or you can sell items in a flea market.  Also, check out this website called Fiverr. On the website, people are looking for help to complete certain gigs. Some of the gigs that are offered on the site are website help, logo design, and voiceover work. For more ideas check out this side hustles post from a few months ago.
Donate Plasma
Another way to make money quickly is to donate plasma. Most cities have at least one plasma center. When you get a chance, visit their office. If you are a healthy individual, you can donate. You can do this a couple times a month. It's not the most money, but any little bit helps when you're paying off debt.
Sell Something
Selling things can always get you extra money. It's one of my favorite side hustles. I'm sure that if you look around your home or apartment you will find a few things that you no longer need or use. You should try selling them. There are several ways that you can sell them. The first way is to list them on eBay. You can also try selling them on Craigslist. A third way is to join some buy and sell groups on Facebook and advertise them over there. This year alone, I've made over $600 selling things on eBay in my spare time.
Getting out of debt quickly can be done. You just have to have focus and sacrifice some things.
What ways have helped you get out of debt?
Get Your FREE Ebook
DINKS (Dual Income No Kids) Finance focuses on personal finance for couples. While by no means financial experts, we strive to provide readers with new, innovative ways of thinking about finance. Sign up now to get our ebook, "Making Money Tips for Couples" FREE.