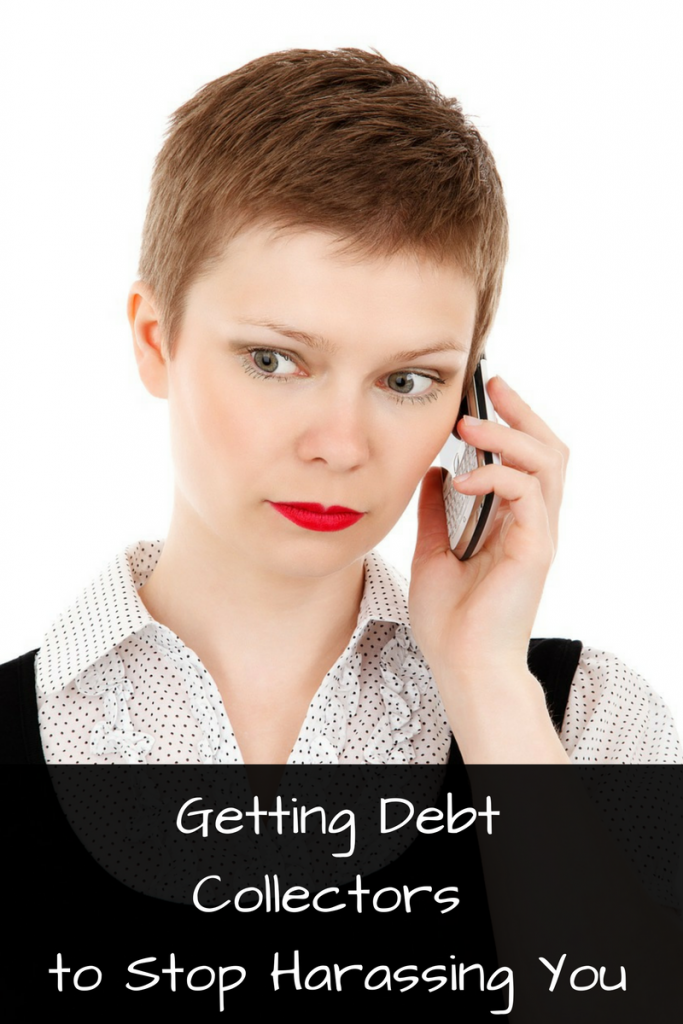 Good morning Dinks. Some of us have been in a situation where debt collectors would call repeatedly and try to collect the debt. In my younger days, I used to dodge those calls all the time. I was going through some hard times and paying off debt was the last thing on my mind. My rent and power bill being paid were much more important. I'm so happy that my finances have gotten better, and I don't have to worry about debt collectors calling me anymore. I haven't missed a debt payment in nearly two years.  There are a few things that you can do to get debt collectors to stop harassing you. Today, I want to discuss a couple of ways on how you can do just that.
Pay your debts
The easiest way to getting debt collectors to stop contacting you is to pay your debts. It's that simple. Once my income got better, I started to make payments on all my debts. Once I did that, the phone calls "miraculously" stopped. If you're not struggling financially, the easiest thing is just to pay your debts. The sooner that you do that, the sooner that they will be a thing of the past.
If you are struggling financially, you might not be able to make payments. Instead of ducking and dodging the debt collectors, you should pick up the phone and talk to them.  By speaking with them, you can get an idea of what's going on. First, you will be able to verify if the debt is legit or not. Second, you can figure out how much you need to pay. Third, you can let the debt collectors know your situation. You might be able to negotiate a better deal than you'd expect. If you're really lucky, you may be able to postpone your payments to another date. I'm not sure if many debt collectors will let you delay a payment, but it is worth a shot. If you're fed up and still choose to ignore your creditors, here's how to get them to stop contacting you.
FDCPA
You should cite the Fair Debt Collections Practices Act (FDCPA). The FDCPA is an act that prevents debt collectors from acting out of line. It can be your main leverage when it comes to getting debt collectors off your back. If you want debt collectors to stop contacting you, all you need to do is send them a letter citing the FDCPA. Ask them to cease all contact with you as required by law. I wish I would have known about this a few years ago. It would have come in handy. Make sure you send the letter with a return receipt. That way you will know when they received the letter. Once they received it, they cannot try to collect a debt any longer. The only two reasons they can contact you is to either let you know that they've added you to their do not contact list or to inform you of further action, such as a lawsuit. There are many versions of the letter online. Just print on out, change the address and send it off.
If they still contact you after you've sent them the letter, you're eligible for a lawsuit. You can get paid $1000 plus legal fees if a debt collector still continues to contact you after you've requested them to stop. This simple method can get debt collectors off of your back in no time. If you have a lot of debt and can't pay it right away, this might be an option for you.