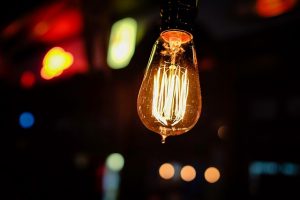 There are a lot of inexpensive ways to keep costs low in your home and you don't have to go through extreme measures to achieve that.
It is common for the average family to have several hundreds of dollars of utility bills to pay every month and sometimes it can be quite challenging, especially nowadays that gas prices and consumer products are continuously on the rise.
You can definitely reduce your utility bills without being forced to move since majority of the energy we use at home goes toward heating, cooling and water.
So if you're looking for ways to save money on your utility bills, you can save even thousands of dollars with these easy and simple tips:
Insulate your attic and exterior walls. This can reduce your heating and cooling costs significantly. Insulation can be bought at an affordable price in hardware stores and you can install them yourself even if you don't have home improvement skills. It can make a difference and adding insulation is quite easy to do.
Install a gadget that will improve energy efficiency. This list of energy efficient gadgets from Powershop has some great pointers for products that can make an instant impact in reducing your utility bills.
Inquire at your utility company to see about other pricing plans. If you're in an area that allows you to choose a utility provider, that particular provider might offer different pricing plans. Always read the fine print and make sure that when you plan to cancel your services with them, you won't need to pay a termination fee.
Switch light bulbs. Switching from incandescent to LED bulbs can also save a substantial amount on lighting costs.
Insulate your water heater. If you have an old water heater, you can save on your water heating costs by simply insulating it and this is another simple project that can pay off big in the long run.
Do your laundry in cold water. Almost 90% of the energy your washer uses goes to heat up the water and switching to cold water can really add up on lowering down the cost of your utility bill.
Pack up the dishwasher. Don't run just a half load – make sure it's packed to the brim and even turn off the "heat dry" to let your dishes air dry. Consider also hand washing pots, pans or even hand wash dishes if it's just a few pieces. If you use the dishwasher less and air dry these items yourself, you can definitely save up on your energy bill.
Apply weather stripping. Weather stripping is actually easy to install and it will make a lot of difference to keep out drafts. It can also help keep out rain and prevent the inside air from escaping. This is another inexpensive and an easy project that will have a big impact in your home energy bill.
When you want to save money on your utility bills, first identify the items in your house that uses energy and water. Also, there are other major appliance models that are energy-efficient and water-efficient. Consider switching to these and you'll see how much money you can save in the future.
Do you have any other money saving tips or strategies to lower your utility bills?
Get Your FREE Ebook
DINKS (Dual Income No Kids) Finance focuses on personal finance for couples. While by no means financial experts, we strive to provide readers with new, innovative ways of thinking about finance. Sign up now to get our ebook, "Making Money Tips for Couples" FREE.