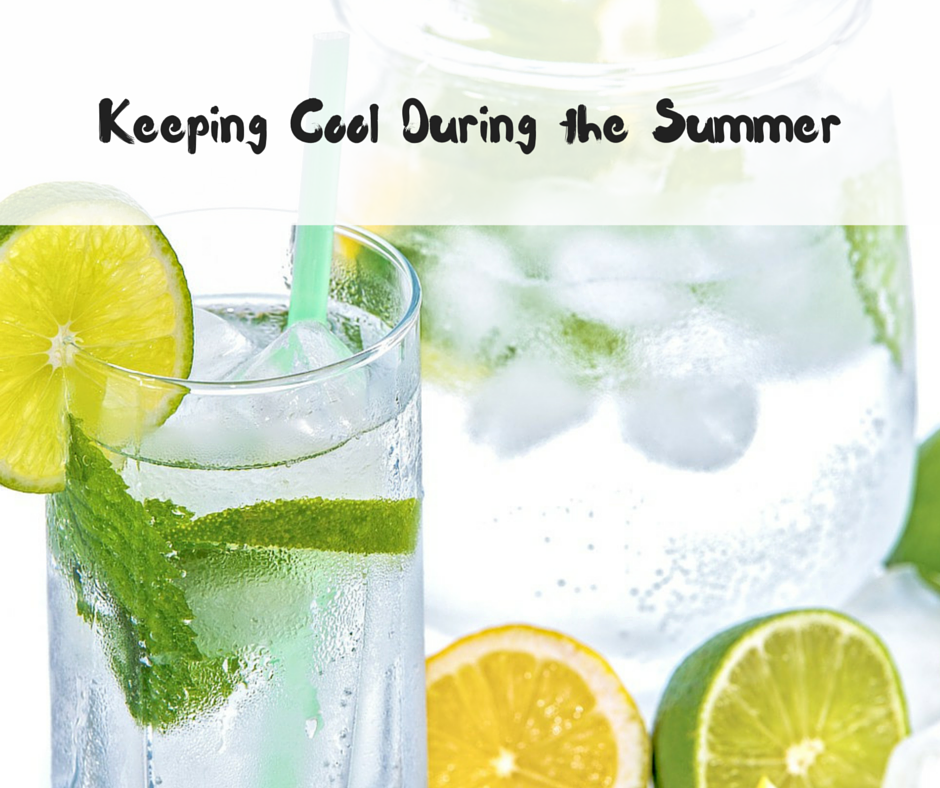 I can't believe that it's already August. Summer has passed its midpoint. In a lot of areas in the country, August is the hottest month of the year. Because of that heat, your power bill can be very high. Today, I would like to go over a few budget friendly ways that will help keep you cool during the summer.
Drink more water
A lot of people are slightly dehydrated and don't know it. People sweat a lot more during that summer, so they have to make sure that their water intake is up to par. I know from first-hand experience that people should drink more water. I had a dehydration scare last year while working at my part-time job. I was a ticket event rep with a baseball team. It was an 80-degree evening, and I had just finished selling some raffle tickets to a family. As I was walking towards the break area, I began to get dizzy. It felt everything around me was spinning. I immediately sat down for a minute and drunk a couple of cups of water. The dizziness subsided enough for me to finish my job. I felt good enough to drive so I went home. The next day I talked with a former health care worker and told her my symptoms. She stated that I was dehydrated and needed to drink more water and get more electrolytes in my system. I've been trying to drink enough water ever since then. While I haven't experienced any more dizziness, I must admit that it has been hard for me to drink the recommended ounces of water each day. Sometimes I forget. I have to do better.
Cold showers
Taking a cold shower is something else that will keep you cool during the summer. Some people have no problem with taking cold showers. I am not a fan of them. I hate them. I have to be honest with you; I won't be doing this to keep cool at all. Cold showers will save you money since your hot water tank isn't being used. Keep that in mind if you are on the fence about taking cold showers.
Use a fan
Growing up, we didn't have air conditioning. We had to use the good ole fans.  They did a good job of keeping us cool during the day and night. I currently live in an apartment that has air conditioning, but I still use my fan. At nights I have my AC on 78 degrees and keep the fan on. It circulates the air and allows the room to stay cool. I've been doing this for the last two summers. I've seen a drop in my power bill because of that.
Turn off the lights
Lights give off heat. The less heat that is in your home, the cooler that it will be. The great thing about summer is that the daylight is longer. You can go until 8:30 or 9 PM without using your lights. Your light bill will also shrink because you are using the lights less.
How do you keep cool during the summer?