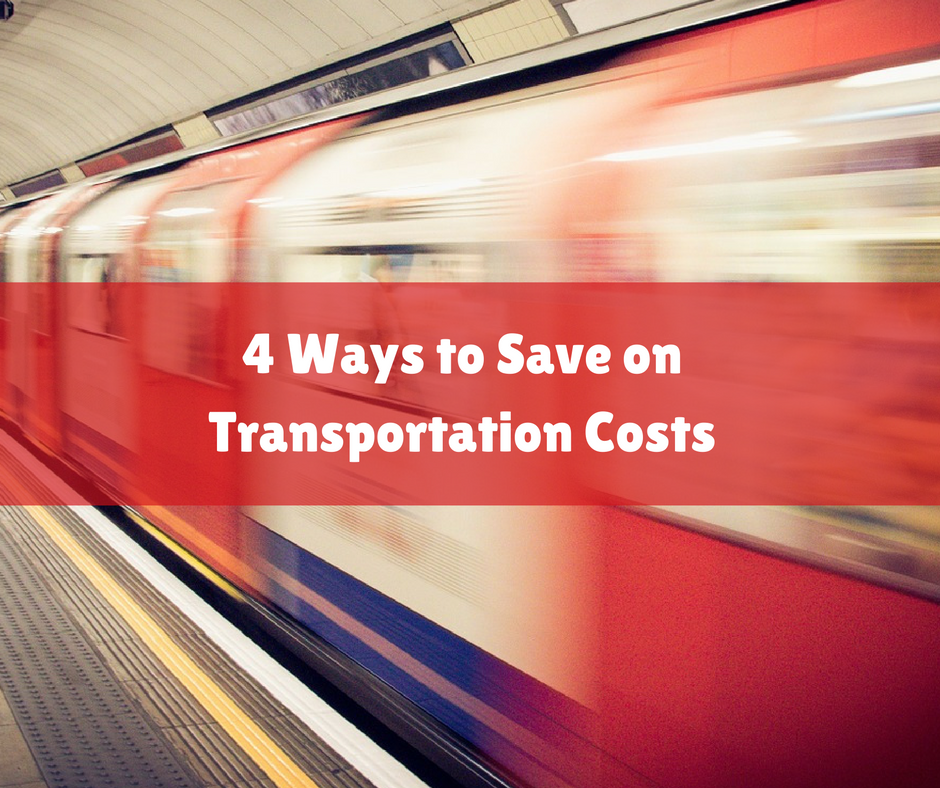 Transportation costs can be expensive depending on where you live or where you're going. You don't have to spend an arm and a leg, though. You can save some money on transportation costs if you know what you're doing. In this post, I will be going over four ways that you can save on those costs.
Public transportation
Depending on where you live, public transportation can be your best friend. In places like New York City and Washington DC, it makes more sense to use public transportation at times than to drive. There are way too many people that live in or near those places. The rush hour in those cities is terrible. Using public transportation will save you money and stress. I know firsthand that using the trains in many large cities will get you to your destination quicker than driving would.
Fly to a hub city
When you are flying, it's best to fly into a hub city. Even if you aren't going to a big city, it may be better to fly into one and then drive to your destination. For example, let's say you're flying to Montgomery, Alabama from Los Angeles, California this upcoming October. It would cost you $444 roundtrip. If you decided to fly from Los Angeles to Atlanta, the flight would cost $315. That's a $129 price difference. Montgomery is only two hours away from Atlanta. You could get a cheap rental car, drive there and still pay less than the $444.
Buses or Trains
Depending on where you're traveling to, flying may be too expensive for you. If you have some extra time, you should look into using the bus or the train. Both options typically have good deals. With Megabus growing more as a company, Greyhound has updated their fleet and lowered some prices to keep up with them. Last year, I was able to take a bus to Charlotte for $45 round trip. A flight would have been nearly five times that amount. When you get a chance, you should also sign up for the e-mail newsletters for Megabus, Greyhound, and Amtrak. They will alert you of any upcoming deals.
Telecommute
The last was to save on transportation costs is to telecommute. This is something that I wish I could do, but unfortunately, working from home isn't an option for me right now. If it was, I'd save money on gas and monthly parking. Other ways that you save money by telecommuting is by not having to go out for lunch with coworkers, not having to purchase work clothes, deal with car maintenance and wasting time.
Time is huge for all of us. It's something that none of us can get back. When telecommuting, you won't be wasting hours stuck in traffic anymore. All of us should be able to agree that that would be wonderful. That time that was previously spent in traffic could be used to do a lot of things such as exercise or relax with your significant other for a longer time.
How do you save on transportation costs?
Get Your FREE Ebook
DINKS (Dual Income No Kids) Finance focuses on personal finance for couples. While by no means financial experts, we strive to provide readers with new, innovative ways of thinking about finance. Sign up now to get our ebook, "Making Money Tips for Couples" FREE.