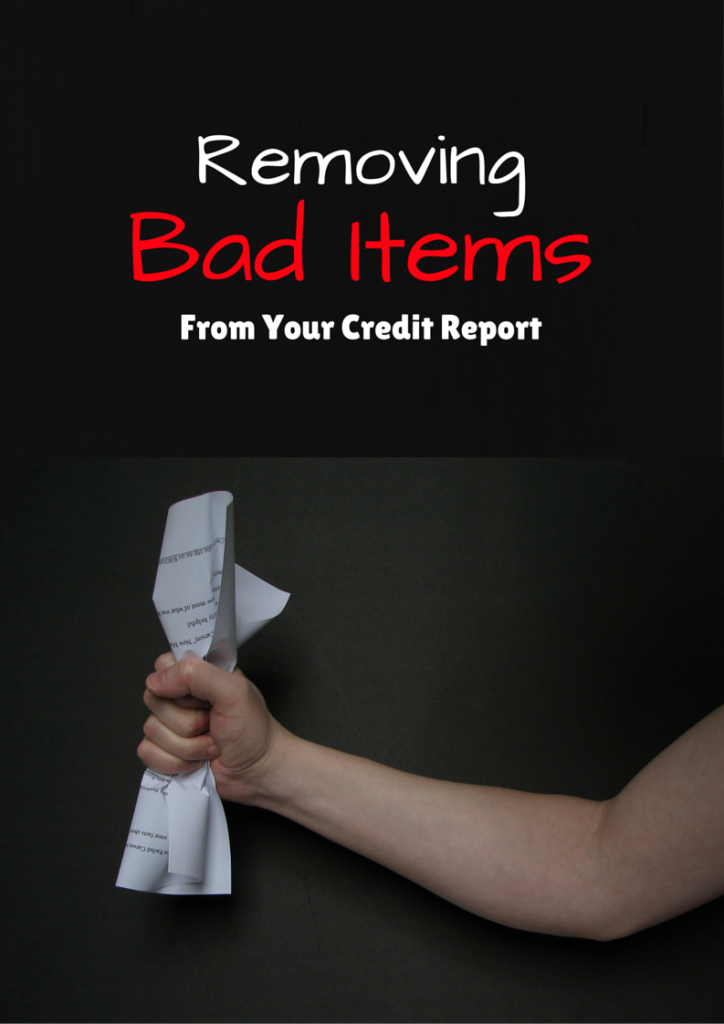 I want to go over a situation that happens more often than not. Say you and your significant other are tired of living in an apartment. You both decide that you want to move into your first house. From what you know your credit scores are pretty good. Your significant checks their score often and it's in the high 700s. You haven't checked yours in over a year, but you figure that everything is fine because it was last time. You begin the home shopping phase.  Everything starts off going well. You find a house that you and your wife/husband are interested in. Now it's time to run credit. Your partner's credit comes back fine, but yours has some negative items on there that you know aren't right. You're shocked, but it's not the end of the world. There are some things you can do to remove those bad items from your credit report.
Get all three credit reports
The first thing that you need to do is get a copy of your Experian, Transunion, and Equifax credit reports. Look through each report carefully. If you see something that doesn't look right, make sure you highlight it. Write down the account numbers and the description of the activity. Some bad items will only show up on one credit report, while others will appear on all of them.
Begin the dispute process
It's time to start the dispute process. You need to make sure you have the address of the credit agency that you are disputing. You should be able to find that info on their website. You should write a credit dispute letter. The letter is asking the credit agencies to correct any errors. If you see that the errors happen to be accurate, the next thing you should do is write a goodwill letter. You may be asking what the heck a goodwill letter is. It is a letter that you send to your creditors asking them to remove or stop reporting negative information from your credit report as a matter of goodwill. A goodwill letter is easy to write. You should receive a response within 30 days. If not, contact them again. You want to try to get this situation taken care of as soon as possible.
Resolution
One of three things will happen once you've sent in your letter.
Your creditors will respond and remove the item. No further action will take place. This is the perfect scenario.
 Your creditors will respond and say that the item isn't an error. They will also provide you with documentation stating why that is.
They don't respond. I hope that doesn't happen. If it does, you do have certain rights. You still may be able to get the items removed. Your best bet would be to contact a lawyer. They will be able to give you the best legal advice in this matter.
Getting the creditors addresses and writing letters will only take a few hours. Those couple of hours could result in being able to buy a house or a car at a much better interest rate.
If you see something on your credit report that you want to dispute, go for it. I plan on sending a goodwill letter to a company that I used to deal with later this week I will share what happens with the situation on my site.
Have you ever had to dispute something on a credit report? How did it go?
Get Your FREE Ebook
DINKS (Dual Income No Kids) Finance focuses on personal finance for couples. While by no means financial experts, we strive to provide readers with new, innovative ways of thinking about finance. Sign up now to get our ebook, "Making Money Tips for Couples" FREE.