Tips for Planning a Summer Road Trip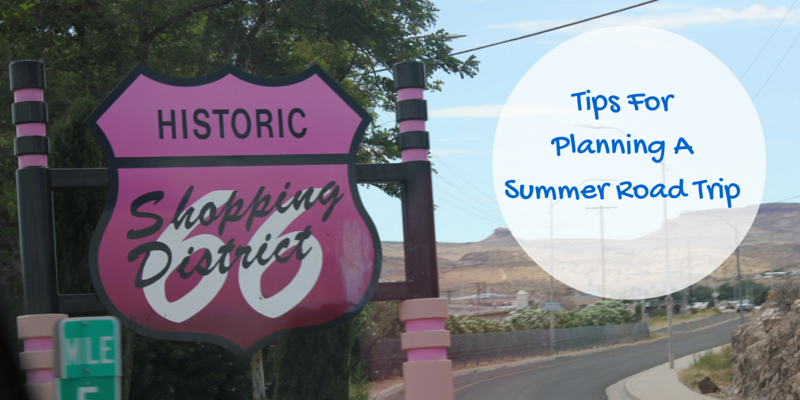 Hello, Dinks. I hope things are going well with you today. In today's post, I want to share with you a few tips for planning a summer road trip. A lot of people including myself love to take road trips in the summer. The tips that you are about to read should help your planning go smoothly.
Where to go
The 1st thing that you need to do is decide where you want to go. It doesn't matter if you go someplace that's an hour away or someplace that's 4 hours away, just make sure you pick a destination that you and your significant other will enjoy.
When to go
The next thing that you should think about is when you want to go. Depending on what part of the country you're in the dates that you decide to plan your trip can make a huge difference. You may want to plan your road trip at the beginning of the summer before the weather becomes unbearable. You also should watch out for holiday weekends. The 4th of July and Labor Day are very popular holidays.  Highways and destinations are bound to be packed, so you should plan accordingly.
How long will the trip be
If you're self-employed, your road trip can last for a few weeks with proper planning. Most people aren't self-employed, so they only have a few days to make their journey. Weekend road trips are also an option.
To invite another couple or not
The next thing that you can decide is if you and your significant other wants to invite another couple to go on the trip with you. Having another couple can help you keep costs down, but it could make your trip less intimate.
Drive or rent
Something else that you want to decide is if you should drive your own car or get a rental. This decision depends on a few things such as the distance you're driving, the condition of your vehicle and the type of car you have. Everyone's decision will be different. For example, my vehicle is a nearly 20 years old, and it needs new tires. No way would I put it on the road for a 2-3 hour road trip. I would have to get a rental.
Hotel or friends
The sixth thing on the list is whether you want to stay in a hotel or with friends or family. If you don't know anybody in the city that you're visiting, you definitely have to get a room. If you happen to know someone in the area, your options may change. If you do decide to stay with someone, you can use the money that you will be saving on souvenirs.
Itinerary
The final thing that you should plan is an itinerary. The internet along with travel guides make planning an itinerary so much easier than it used to be. Some things that you can look for are historical sites, museums, sporting events and shopping locations.
Planning for a summer road trip doesn't have to be complicated at all. It's pretty easy once you take a little time to plan it.
Are you going on a summer road trip this year?
Powered by Linky Tools
Click here to enter your link and view this Linky Tools list…