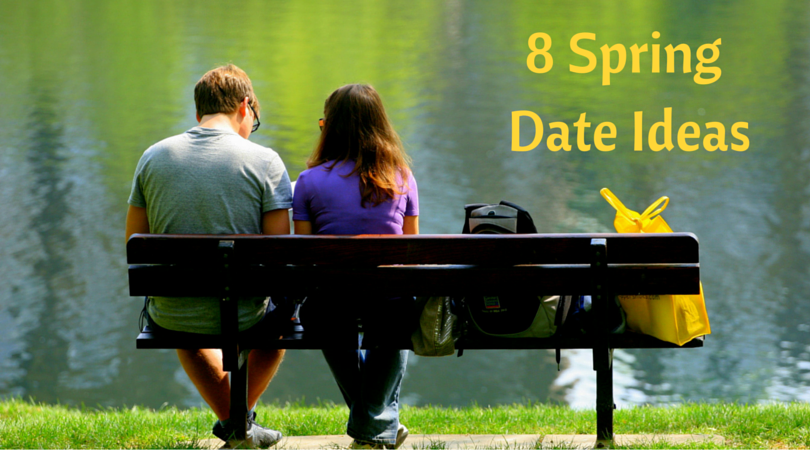 Hello, Dinks. It is officially spring! It's my second favorite season of the year after summer. The days are getting longer, and the temperature is warming up. Today, I will be going over 8 spring date ideas.
Picnic
The 1st spring date idea is to have a picnic at the park. Picnics are fun and inexpensive. All you need is a blanket, some food, and something to put it in. One piece of advice, if you have allergies make sure you plan your picnic after the trees and flowers are in bloom. You don't want to have your picnic experience ruined due to you sneezing because of pollen being everywhere.
Festivals
The next thing on the list is to attend a festival together. The size of your city may limit the amount of festivals that you can attend. Larger areas tend to have more festivals to choose from. The city that I live in has numerous art, food, and music festivals. Some cost to attend while others don't.
Baseball Game
"Take me out to the ballgame, take me out with the crowd. Buy me some peanuts and cracker jacks. I don't care if I ever get back." Attending a baseball game is the third spring date idea. Baseball is one of my favorite sports. There is nothing like experiencing it live. There are 30 major league teams and hundreds more minor league teams. I'm sure there is a team that plays near you.
Hike
For my couples who enjoy outdoor things, taking a hike together is another good idea. Walking a trail together will give you some time to bond with your significant other.
Theme Park
Going to a theme park is the next date idea. Most theme parks usually open in late March or early April. This date could be very fun. Y'all get the chance to find out what type of rides you like and dislike. If you're competitive, you can also have a good time and play some of the games that are throughout the theme park.
Brewery Tours
Brewery tours are lots of fun. If you both enjoy beer, you have to tour one this spring. A lot of brewery tours are free. They also give out multiple samples of different brews. Some brewery tours are actually open year round, but a few of them release new flavors of beer just for the spring time.
Zoo
Going to the zoo can be a very fun date. It gives you quality time with your mate. You also get the chance to see wonderful exhibits and learn more about animals.
Botanical Gardens
The final spring date on the list is to visit a botanical garden. You can take a romantic stroll through the garden in beautiful weather. You also get to see the nice flowers that have just bloomed.
Spring is a wonderful time of the year. If you've been stuck in your house all winter, you have to get out and enjoy it. Hopefully, these 8 ideas can help you and your significant other have a great time.
Do you have any other spring date ideas?
Get Your FREE Ebook
DINKS (Dual Income No Kids) Finance focuses on personal finance for couples. While by no means financial experts, we strive to provide readers with new, innovative ways of thinking about finance. Sign up now to get our ebook, "Making Money Tips for Couples" FREE.